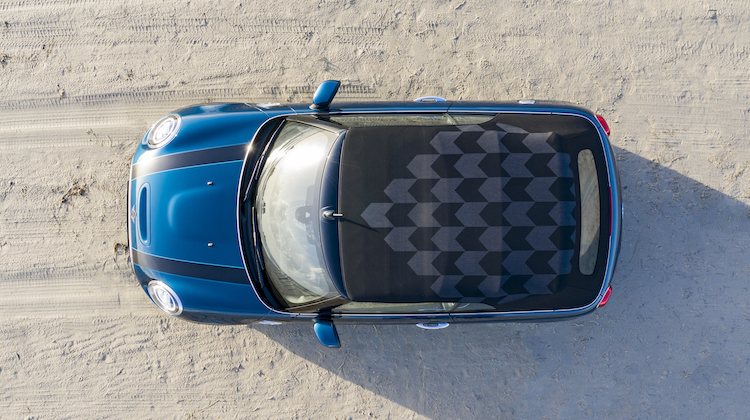 Have you seen the convertible top on the all-new Mini Sidewalk? It has arrows woven into its fabric!
With spring right around the corner, Mini is set to debut the four-passenger drop top in March. And it's already making headlines for its unique trim.
That includes anthracite-colored leather, contrast stitching in Petrol and Energetic Yellow, and braided piping. It also features backlit decorative trim in Piano Black and silver.
But the real eye-grabber is its soft top, which features an "artistically-woven-in arrow graphic."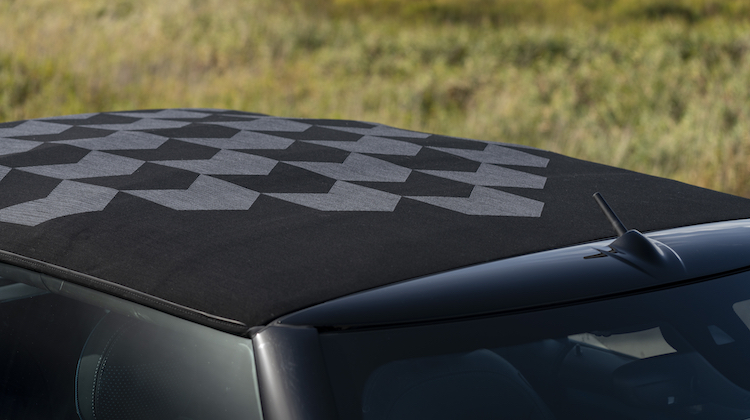 The design is woven into the fabric using Haartz Corporation's jacquard weaving technology, which allows automakers to customize soft tops with just about any pattern or image.
Jacquard weaving technology is an industry first that could revolutionize vehicle aesthetics. So far, it's been used on a number of cars, including the Mini Union Jack and Corvette C7-R.
The Mini Sidewalk's top is made from a combination of Haartz Sonnenland A5B and Twillfast RPC materials. Mini says the unique top gives the Sidewalk "unmistakable charisma" — and we agree.
"With its individual design and equipment features, the new Mini Convertible Sidewalk offers ideal conditions for making an extroverted appearance in urban traffic," says Mini.
Who else is excited for this new chapter in convertible top design?