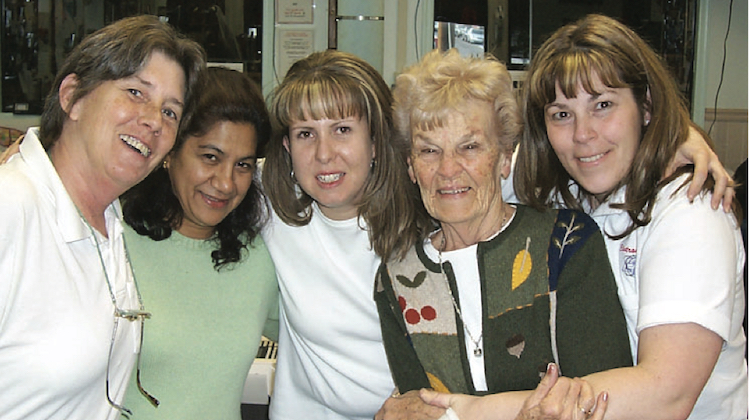 Behind many great auto upholstery shops is a mom helping to keep things together. That's why Electron Top dedicated their latest issue of "Keep in Touch" to moms across the industry.
Catherine "Kitty" Strauss, loving matriarch of the Electron Top family, passed away in 2014. But her love, memory and life lessons live on, writes Kimmy, office manager and author of the monthly newsletter.
"Mothers are angels and ours was no exception. She was always there for us and never asked us for anything in return. This month's 'Keep in Touch' is dedicated to all moms for their unselfishness and loving ways. Although our Mom is no longer with us, her love and affection; which she gave so freely, is a constant reminder of the incredible person she was."
The newsletter includes two heartwarming poems about mothers that you might want to share with that special mom in your life…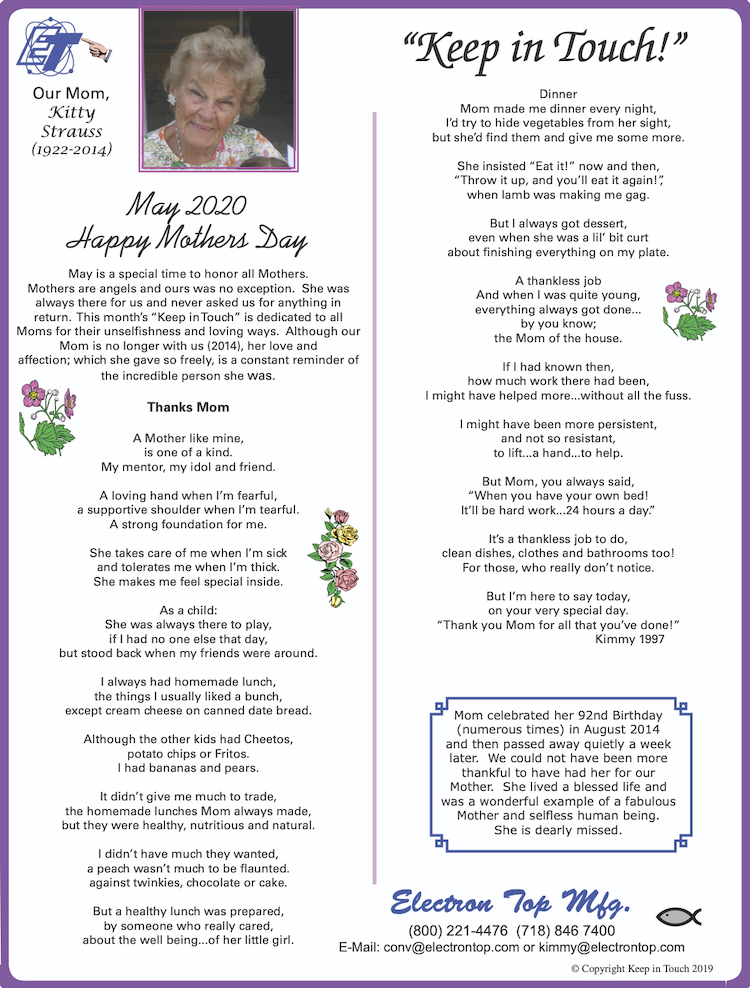 Yes, Electron Top is open for business through the coronavirus pandemic. They know many shops depend on them for soft tops and supplies, so they're continuing to accept and ship orders.
Electron Top is a leading manufacturer of quality convertible tops that puts their hearts and souls into everything they do. They're honest, fair, loyal and transparent about their business practices.
In fact, Electron Top is one of the few convertible top manufacturers in our industry that manufactures its products in the USA and does not sell directly to the public, so as to protect small, independent auto upholstery shops.
Please show your appreciation and support by setting up a business account today. Visit ElectronTop.com or call (800) 221-4476.