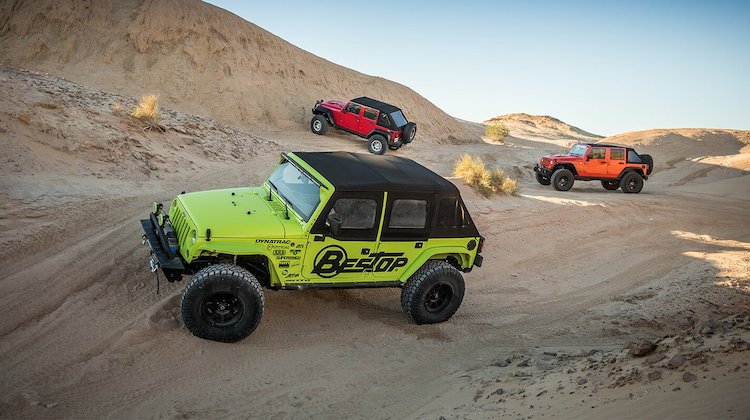 Bestop Premium Accessories Group has joined hundreds of industry shops and manufacturers supporting health care workers by producing face masks to stop the spread of coronavirus.
The group — which owns Bestop, PRP Seats and Softopper truck bed enclosures — says their state-of-the-art cut and sew technology puts them in an ideal position to help.
"During this unique time, Bestop and our family brands (PRP Seats and SofTopper) have re-purposed some of our facilities to manufacture face masks and face shields in an effort to do our part," Bestop said in a statement.
PRP is currently producing three types of face masks:
"The first of the three — a one-piece mask — will be comprised of one layer of cotton jersey knit fabric. The second, a tri-fold mask, will have an added layer of polypropylene non-woven fabric in addition to the jersey knit. And the last will be comprised of one layer of cotton, one layer of bamboo antimicrobial fabric and one layer of copper mesh. The innovative copper add-on is incorporated with hopes that the anti-microbial material will kill viruses on contact," The Shop reported.
Although officials have begun easing lockdown restrictions, face masks are still in need. Coronavirus is still spreading and the United States is nearing 100,000 fatalities.
Bestop Premium Accessories Group's efforts will undoubtedly save lives.
"We are proud to play a role in the much larger goal of getting through this difficult period and are also inspired by the other efforts of this industry that we love," the group said in its statement.
Related Stories: