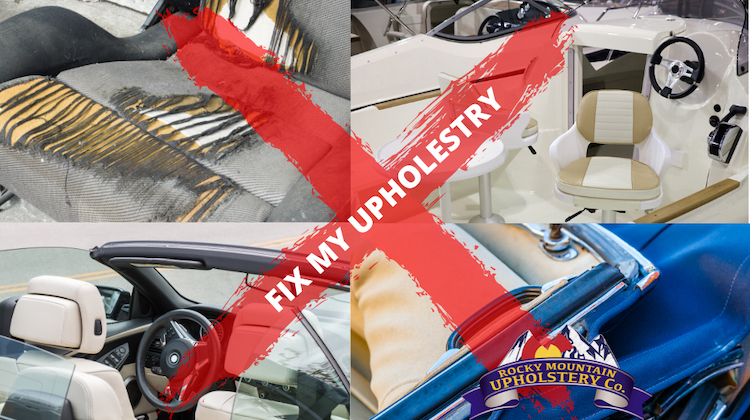 Rocky Mountain Upholstery Co. recently launched an upholstery contest designed to build brand awareness and provide sales leads — and its pretty freakin' genius.
The upholstery shop in Colorado Springs, Colorado, partnered with Fox21 News for the "Fix My Upholstery Contest."
Here's how it works: Local residents upload photos of furniture, auto or marine upholstery in dire need of repair right onto Fox21's website. The upholstery shop then randomly choses one to repair.
The blurb Rocky Mountain Upholstery Co. posted on top of the contest page reads:
"Do you have a special piece of furniture in need of repair? How about your auto or boat interior? Does that need a little TLC? Submit a photo of your worn, damaged or outdated item for your chance to win an upholstery makeover from Rocky Mountain Upholstery Co. valued up to $2,500."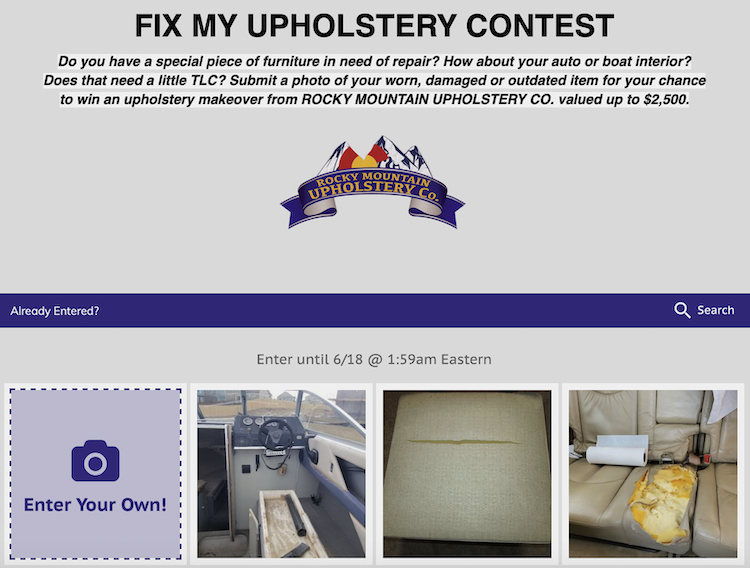 The contest, which ends on June 18, has so far garnered 124 submissions.
In the end, Rocky Mountain Upholstery Co. will choose one winner — maybe a motorcycle seat or cushion (definitely not a $2,500 value). But the free repair isn't really the point.
The real winner is the upholstery shop. Now, in addition to a month-long contest that got loads of media attention and helped build brand awareness, they have 124 leads for new customers in need of upholstery repair.
If they only convert 30% of those leads into sales for an average price of $300 per customer, that's more than $11,000.
Like I said, pretty freakin' genius! Props to Rocky Mountain Upholstery Co. for thinking outside the box when it comes to marketing.