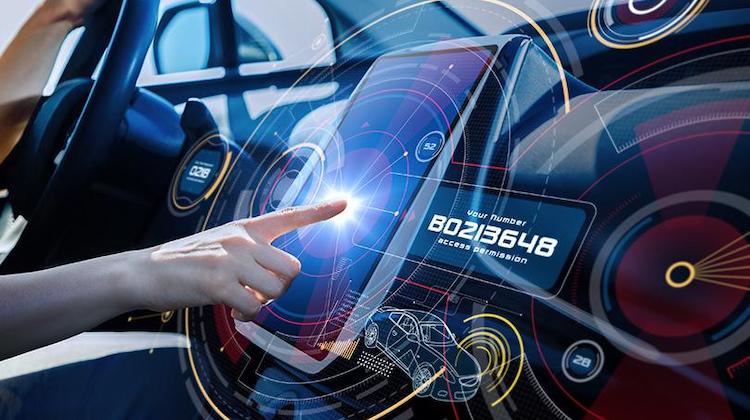 With the introduction of 5G technology, auto interiors are expected to become more connected than ever before. If Faurecia has its way, cabins will soon operate like smart phones — only more powerful.
5G, of course, is the fifth generation in wireless technology, which phone companies and internet providers began deploying worldwide in 2019. It offers greater bandwidth and higher download speeds, among other benefits. It will connect countless devices (including cars) to each other and the world wide web.
Just Auto recently spoke with Alexander van Laack, VP of sales at Faurecia, about the impact of 5G on cars. He described a future where cabin tech — from windows to radios, GPS and even driver controls — are all operated through apps.
Here's an excerpt from the interview:
Our entire world is connected, and the car is becoming another connected device. When the first smart phones came out, they were connected, but data was still mainly saved on the smart phones themselves. Today the smart phone storage is mainly a buffer in case you don't have internet. Your photos, documents, even movies and music are almost always in the cloud and streamed from there to our device.
Most visions of the future connected car are very similar. The car and the infotainment system are an access point for consumers to access their cloud data and use it in the car environment. This offers the consumer a more immersive and seamless experience.
5G will allow much faster data exchange and when it comes to autonomous driving it has many applications. For example, most people already use online maps today when they drive an unknown route, but those maps are not precise enough for vehicles to drive autonomously. With the introduction of 5G maps, a much higher resolution can be loaded in real time and sensor data coming from autonomous vehicles can be shared in real time, which can make the overall drive safer. 5G also allows the utilization of more off-board computing, which increases future scopes of functionalities.
Faurecia has already partnered with Aptoide to create an automotive apps market that offers more than 800,000 apps that can be download and used in cars. It operates similarly to your phone's App Store.
All of this technology will have a significant impact on the design of car interiors. Drivers can expect buttons, knobs and even steering wheels to disappear. In their place, there will be lots of sensors, touchscreens, gesture controls and smart fabrics embedded with nanotechnology.
Of course, the craft of auto upholstery will also have to change to keep pace with the times.
To read the full interview, see: "Faurecia VP on Connected and Personalized Car Interiors."