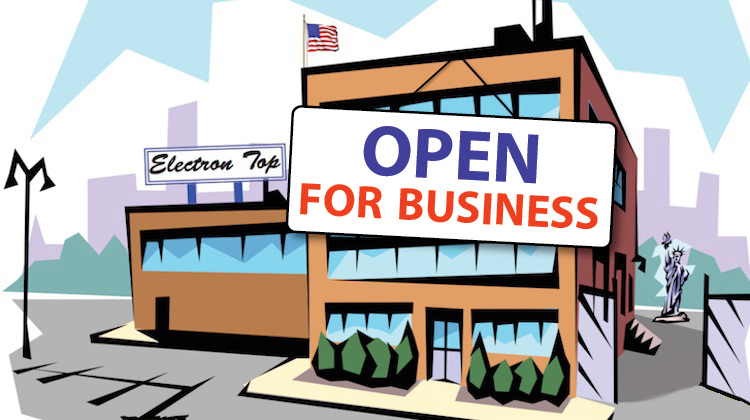 Our friends at Electron Top recently mailed a flyer to all their clients encouraging them to support small businesses during these times of uncertainty.
The flyer, titled "Support the little guys in your own backyard," reminds us of the important role that small businesses play in society.
The flyer states: "This country was founded on small businesses. Without the local mercantile, black-smith or farmer, our country would not have succeeded. Local merchants and suppliers are the thread that tie the residents to their community. They are the schools, pharmacies, delicatessens, restaurants, mechanics, local grocers, hardware stores, 5 & 10's, piano teachers and book stores. They are the providers of first jobs, memories, supporters of children and their sports teams, and often their buildings provide locations for the community to gather."
To read and download the full flyer, click here.
As the coronavirus pandemic continues to wreak havoc across the world, it's important to support small businesses. After all, many of us own or work for small businesses — and where would we be without them?
Of course, Electron Top, a leading manufacturer of quality convertible tops, has always championed small, family-owned businesses.
They put their hearts and souls into everything they do. They're honest, fair, loyal and transparent about their business practices.
In fact, Electron Top is one of the few convertible top manufacturers in our industry that manufactures its products in the USA and does not sell directly to the public, so as to protect small, independent auto upholstery shops.
Please show your appreciation and support by setting up a business account today. Visit ElectronTop.com or call (800) 221-4476.