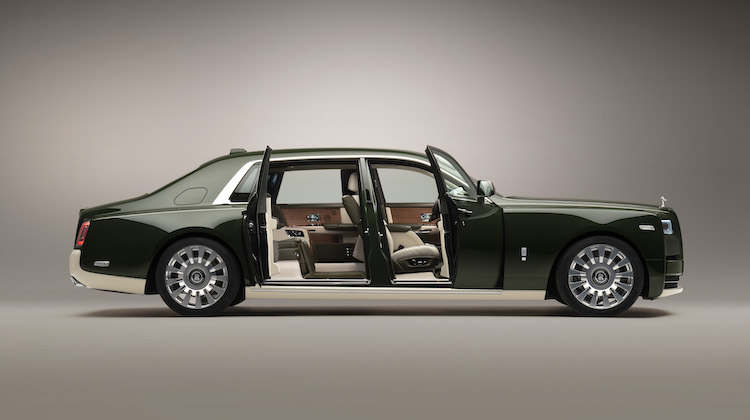 Rolls-Royce partnered with Hermès, the French luxury goods maker behind the famous Birkin bag, to create a one-of-a-kind Phantom Oribe.
The fully bespoke vehicle was commissioned by Japanese entrepreneur Yusaku Maezawa, who asked that it match his private aircraft.
It features a two-tone dark green and cream exterior inspired by antique Japanese Oribe ceramics, of which Maezawa is a prominent collector. The color palette continues inside the cabin, which was designed and built by Rolls-Royce and Hermès craftspeople.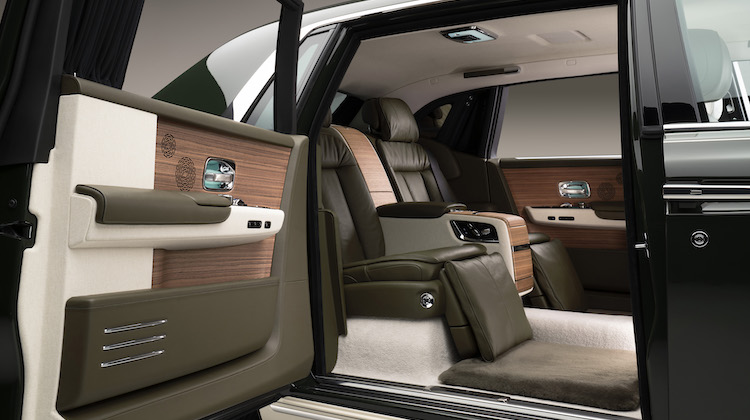 They trimmed the interior in Hermès Enea Green leather, including touch points like the steering wheel, duchess handles, gear selector and controls. They even upholstered the inside of the glove box with leather.
The cabin also includes seashell white accents, Hermès piping, lambswool floor mats, wooden speaker frets and walnut veneers, among other interior features.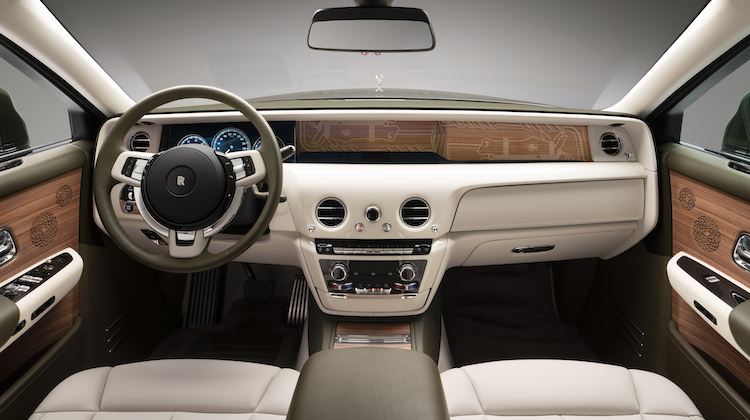 Hermès' distinctive equestrian heritage is brought to life using stitching and edge-painting techniques originally employed by master saddlers. The dashboard, or fascia, dons artwork based on a design by the French artist and illustrator Pierre Péron, who created many of Hermès' iconic scarves.
"This majestic and tasteful Rolls-Royce Phantom demonstrates what is possible when talented people from two of the world's great houses work closely together alongside a far-sighted, inspirational client like Maezawa-san," Torsten Müller-Ötvös, CEO of Rolls-Royce, said in a statement. "It is a meeting of minds, expertise, visions and skill that represents the very best of our respective craftspeople and capabilities."
One thing is for sure, it's definitely over the top.
Related Stories: