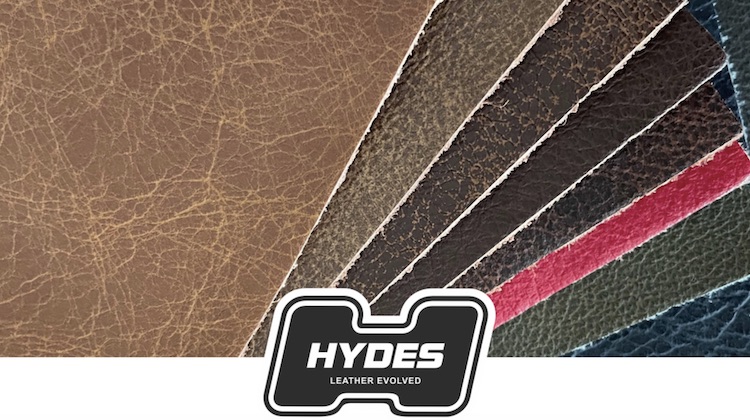 Hydes Leather wants to make sure that the distressed leather you use in clients' cars is the highest-quality available.
Distressed leather is massively popular at the moment, especially for hot rods and custom classics. Unfortunately, most of the distressed leather sold to trim shops is intended for furniture — not cars.
That's a huge problem, because furniture-grade leather is nowhere near as durable as automotive-grade leather.
"The problem is that a car seat gets more abuse than furniture because you are sliding in and out of the car, not to mention the intense UV light and heat from sun exposure," said Aaron Laithwaite, founder and CEO of Hydes Leather. "These factors accelerate the wear and fading on furniture-grade distressed leather and we don't want you replacing an interior before it's time."
To combat the problem, Hydes Leather researched, tested and developed a range of Buffalo Distressed Leather made specifically for automotive applications.
"We've created a durable distressed leather," Laithwaite said. "This is a distressed look but with a permanent finish. We did this by using the normal two color method to dye the leather, then tumbled it for the cracking effect. After this we processed it with a fixing agent that binds the colors so that it effectively stops the distressing effect, and then we added an automotive grade urethane top coat with the necessary UV protection for everyday use."
Best of all, the leather looks beautiful, with colors — like Cuoio brown and Rosso red — that pop. Impressed with the range, elite trim shops across the North America have already begun requesting samples.
To see the full range of Buffalo Distressed Leather, click here. Learn more about Hydes Leather at HydesLeather.com. You can also follow them on Instagram and Facebook.
Related Stories: