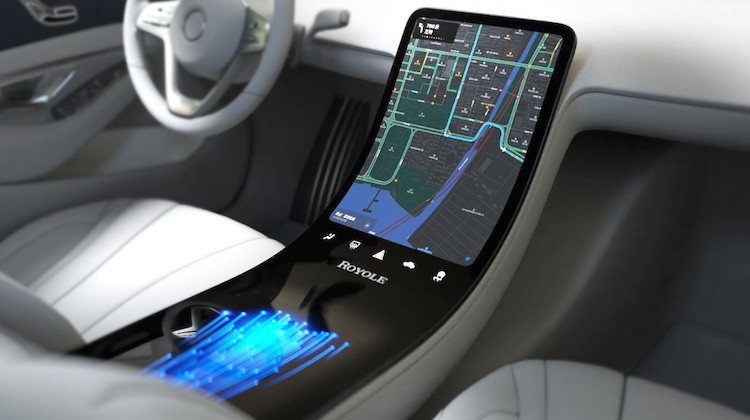 We've seen Royole's flexible screen technology in curved TVs and folding cell phones, but now they want to put it in cars.
Designer Zhiyuan Xing employed the tech to create a curved panel screen that not only spans the console and dash, but can also be pulled back to reveal storage space, a charging station and other utilities.
The curved panel screen displays all the typical functions you'd expect — navigation, radio, seat position, air condition, etc. But the way users can bend it is the real draw.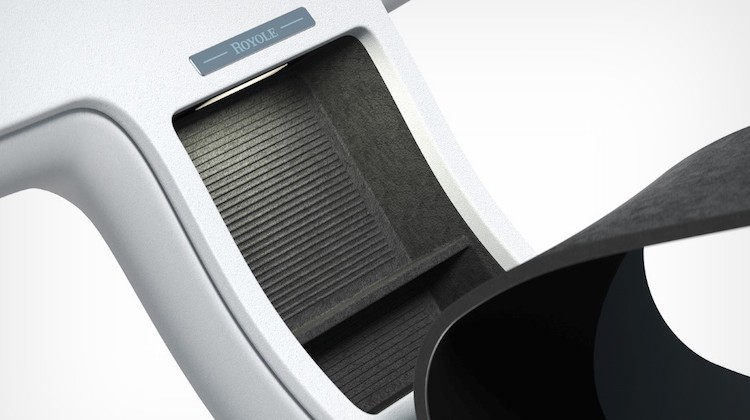 The screen pulls back from the top and bottom in the same way a carpet folds at the edges. It simply flexes in and out of position without cracking. When pulled back, the screen turns off. When returned, it secures in place with a magnet.

If you're into high-tech cabins, the design is altogether simple and beautiful — not like those gaudy screens automakers are currently installing.
We really hope this one goes to market!
Related Stories: