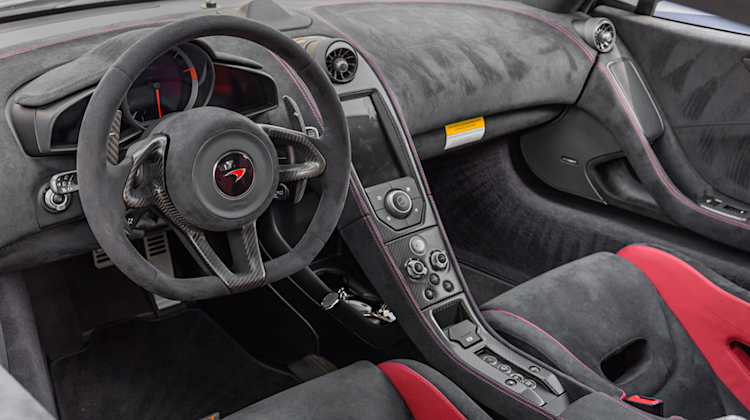 Automakers design seat shapes and fabrics to keep people firmly and comfortably in place. But that wasn't always the case.
In May of 1932, a reader wrote to The New York Times to tell them about an interesting experiment that a professor conducted to see if certain automotive fabrics could prevent occupants from sliding around.
Today, the answer is obvious: Yes. Fabrics like Alcantara are great for enhancing grip, especially in sports cars that drivers love to whip through twists and turns.
But in the 1930s, automakers were just learning about the benefits.
Here's what the reader wrote: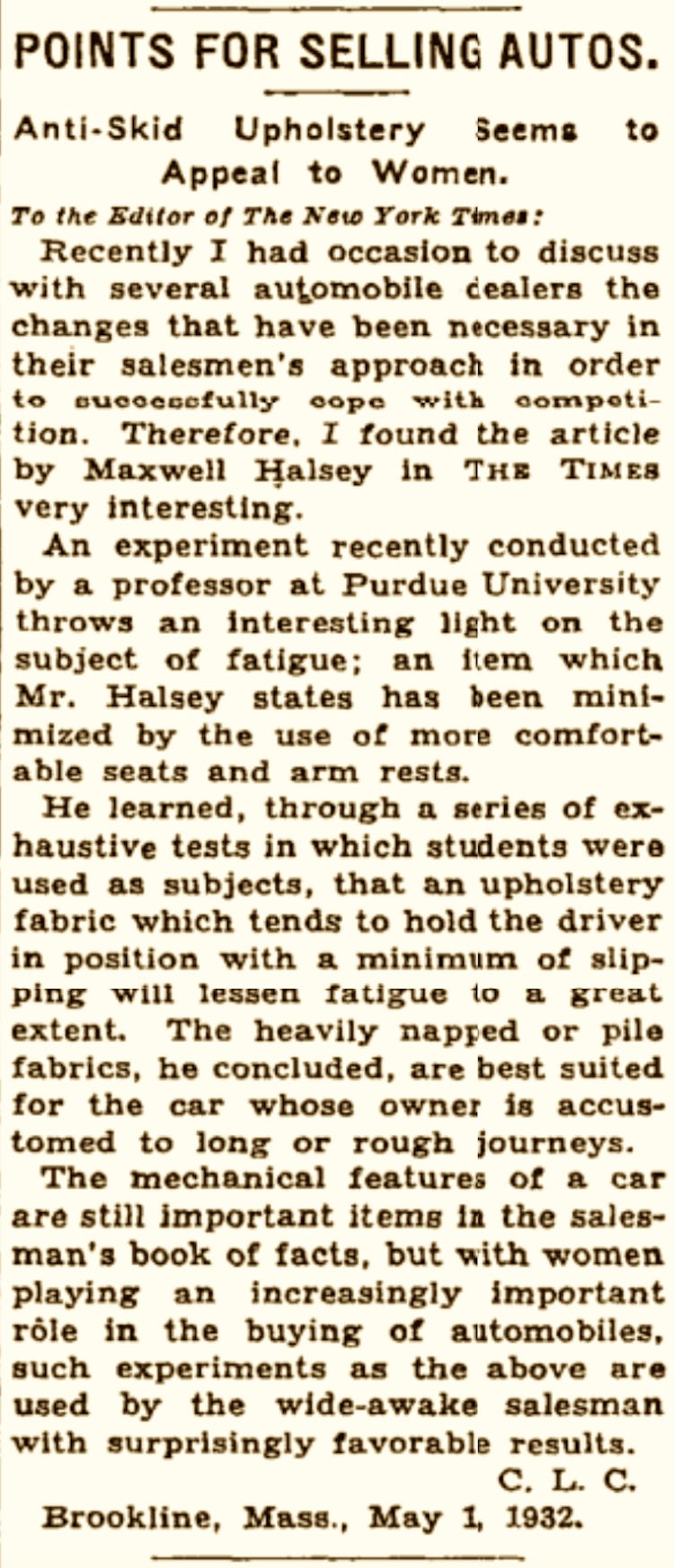 "Recently I had occasion to discuss with several automobile dealers the changes that have been necessary in their salesmen's approach in order to successfully cope with competition. Therefore, I found the article by Maxwell Halsey in The Times very interesting.
An experiment recently conducted by a professor at Purdue University throws an interesting light on the subject of fatigue; an item which Mr. Halsey states has been minimized by the use of more comfortable seats and arm rests.
He learned, through a series of exhaustive tests in which students were used as subjects, that an upholstery fabric which tends to hold the driver in position with a minimum of slipping will lessen fatigue to a great extent. The heavily napped or pile fabrics, he concluded, are best suited for the cars whose owner is accustomed to long or rough journeys.
The mechanical features of a car are still important items in the salesman's book of facts, but with women playing an increasingly important role in the buying of automobiles, such experiments as the above are used by the wide-awake salesman with surprisingly favorable results."
Check out Alcantara
It's been nearly 90 years since The New York Times printed that letter, and car interiors have come a long way.
Today, luxury sports cars — from BMW to Maserati — are upholstered in napped and textured surfaces that help keep drivers in place and lessen fatigue.
In most cases, that fabric is Alcantara, which is renown for being sporty, eye-catching and even soft to the touch.
You can order Alcantara from Hydes Leather. They have it in every color and variety.
To learn more, visit HydesLeather.com. You can also follow them on Facebook, Twitter and Instagram.