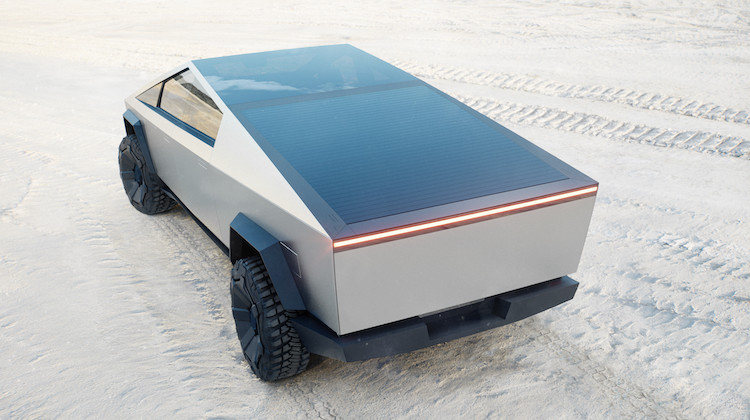 Tesla is renown for its automotive innovations, but its solar charging tonneau cover might just be the coolest thing they've ever come up with.
The electric-car maker recently filed a patent application for its Cybertruck that shows its tonneau cover doubling as a solar charging station — putting a smart and modern spin on an otherwise traditional vehicle accessory.
Section 0039 of Tesla's patent (WO 2021/102174 A1) states: "In one embodiment, the tonneau cover comprises solar electric cells that are electrically connected to a photovoltaic charging system and battery… When the tonneau cover is deployed to cover the bed and the solar electric cells that make up the slats are facing the sun, the battery within the electric vehicle can be charged by the solar electric cells."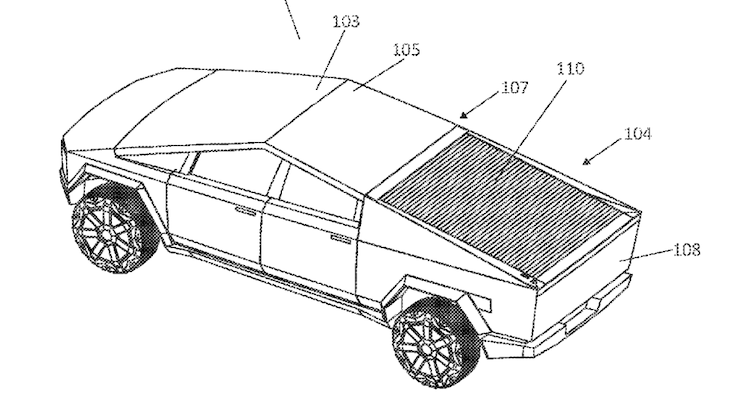 EVANNEX, which reported about the patent, says it looks like it could generate between 500 – 900 watts of energy.
The Cybertruck's tonneau cover will be a hard shell, but the technology could later be translated to a soft cover.
It's rumored that the Tesla Cybertruck will be available in late 2022.
Related Stories: