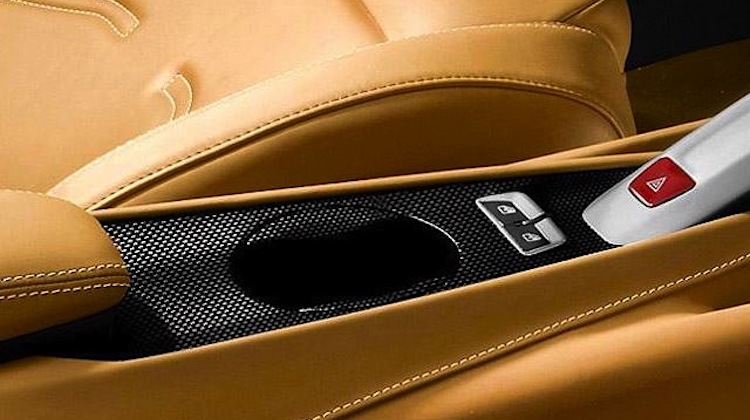 A cup holder is arguably the simplest and most pragmatic feature you'll find in a vehicle's interior, but how much are you willing to pay for one?
If you said $3,533 we've got good news for you! That's exactly how much it costs to upgrade a Ferrari F12 Berlinetta's center-console cup holder to carbon fiber. To put that in perspective, the 2003 Mitsubishi Galant I currently drive costs far less.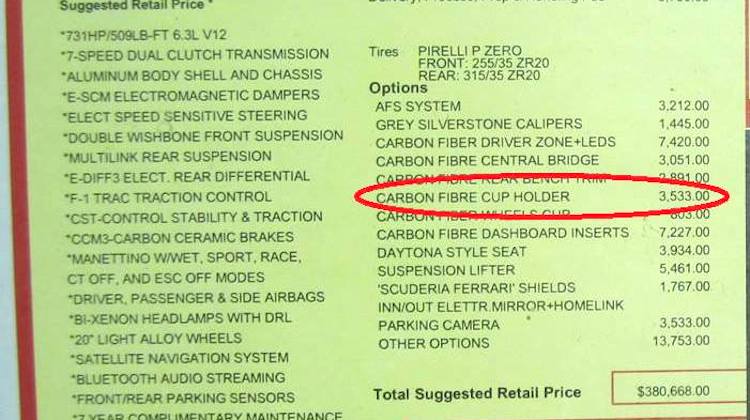 Of course, at a starting price of $319,995 nothing comes cheap in the F12 Berlinetta. It's built for people who appreciate quality and have boatloads of money to burn.
As for me, I'll stick with my stock cup holder. But if I ever feel an upgrade is necessary, I'll splurge for one from Pep Boys — a $3.59 value.
Curious about cup holders? Check out: "How Americans Came to Have Cup Holders."