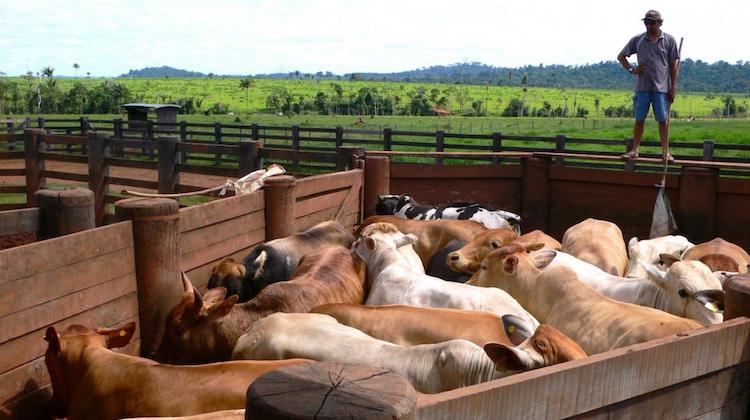 American demand for leather in luxury SUVs is worsening Amazon deforestation, according to a recent exposé published by The New York Times.
The reporters — Manuela Andreoni, Hiroko Tabuchi and Albert Sun — examined Brazil's massive tannery industry and found that hides from illegally deforested ranches are reaching the global marketplace, particularly US-based automakers.
It's a troubling report that comes at a time when the automotive leather industry is struggling to counter claims that hides are unsustainable, and automakers are increasingly turning to alternative and up-cycled textiles.
Here's an excerpt from the report:
A New York Times investigation into Brazil's rapidly expanding slaughterhouse industry — a business that sells not only beef to the world, but tons of leather annually to major companies in the United States and elsewhere — has identified loopholes in its monitoring systems that allow hides from cattle kept on illegally deforested Amazon land to flow undetected through Brazil's tanneries and on to buyers worldwide. […]
A luxury vehicle can require a dozen or more hides, and suppliers in the United States increasingly buy their leather from Brazil. While the Amazon region is one of the world's major providers of beef, increasingly to Asian nations, the global appetite for affordable leather also means that the hides of these millions of cattle supply a lucrative international leather market valued in the hundreds of billions of dollars annually.
This leather trade shows how the wealthy world's shopping habits are tied to environmental degradation in developing nations, in this case by helping to fund destruction of the Amazon despite its valuable biodiversity and the scientific consensus that protecting it would help to slow climate change.
It's a fascinating read that highlights how interconnected the world is and our impact on the environment, even thousands of miles away.
One way auto upholstery shops can prevent contributing to the deforestation of the Amazon is to buy their leather from reputable suppliers. These suppliers will source their hides from tanneries that adhere to strict legal and environmental regulations.
Not sure where your supplier sources its leather? Just ask. Any reputable supplier will be happy to tell you.
To read the full article, see: How Americans' Appetite for Leather in Luxury SUVs Worsens Amazon Deforestation.
Related Stories: