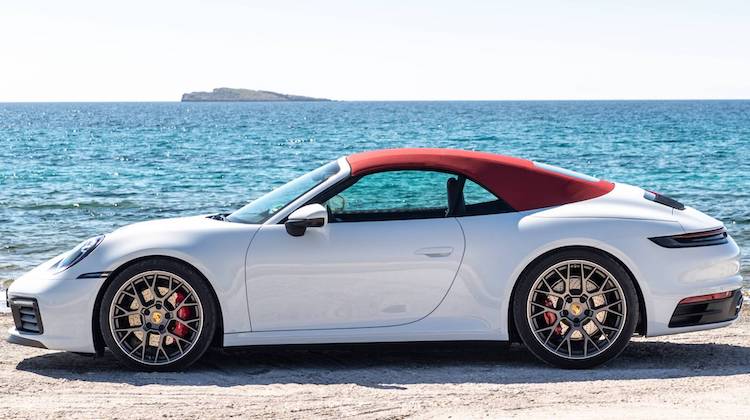 With so many people cruising with the top down, now is a great time to remind clients how to care for their convertible soft tops.
The Haartz Corporation, a world leader in highly engineered and uniquely designed convertible toppings, says that proper care and maintenance can help a quality convertible top last 10 years or longer.
"It's really easy to clean and protect a soft top from damage, so long as you follow the correct steps and use high-quality products," said Phil Hollenbeck, sales manager, automotive exteriors at Haartz. "Those who don't will see their tops age and fail much quicker — and that's what we want to avoid."
Haartz says there are three basic guidelines every convertible car owner should follow:
1. Keep the top clean: The process for cleaning vinyl and cloth soft tops is different. Fortunately, Haartz published care guides people can read and download for free that explain the process in great detail, as well as provide loads of helpful tips and advice.
Haartz published these care guides to help trim shops establish themselves as convertible experts. Each guide is only one-page long. Print and leave them in your waiting room for clients to read or place them in their cars after repairs. Of course, you can always share them on social media too.
2. Use the correct tools: Too many people are using brushes that are too harsh for their soft top fabric, resulting in scratched and damaged tops that tear more easily and need to be replaced. But that can be avoided by using the correct tools.
Haartz collaborated with Wolfsteins to create a line of versatile soft-bristle brushes that will clean tops without causing abrasions. These are the most thoroughly tested and field-proven products available. In fact, they're what professional detailers use. Pick one up!
3. Protect the fabric: It's not enough to clean vinyl and cloth soft tops. Owners also need to protect them from harmful UV rays and heat that can degrade and fade the PVC or fabric.
Haartz recommends Wolfsteins' RaggTopp Convertible Top Fabric Protectant. It shields tops from harmful UV rays, repels water, and prevents mildew. It also helps keep plastic windows from turning yellow and brittle. Three light coats of this product will protect tops from danger.
It's important to teach clients how to clean and protect their soft tops so that they remain satisfied with our work, and tell others to patronize our trim shops. By sharing these tips with customers, we can help their tops last longer and protect our reputations.
"Convertible topping has a come long way," Hollenbeck said. "Today's convertibles look better, last longer and can even be driven in cold and harsh environments without problems. But like anything, they need upkeep."
To learn more about Haartz, visit Haartz.com and follow them on Facebook, Twitter and Instagram.
Related Stories: