Lexus is selling a limited number of LC 500 convertible with a gorgeous "dark rose" soft top.
Part of Lexus' Inspiration Series, the 2022 model features a silver exterior, blacked-out trim, black and dark rose interior and, of course, that one-off soft top.
The top, which provides a head-turning contrast to the LC 500's sleek body, is made from Haartz Corporation's Sonnenland A5B/DS fabric. It's a high-performance, acoustically enhanced 3-ply topping with acrylic twill weave facing, rubber inner-layer and Polyester dobby backing. It's the same topping featured on the Bentley GTO, Audi R8 and Range Rover Evoque.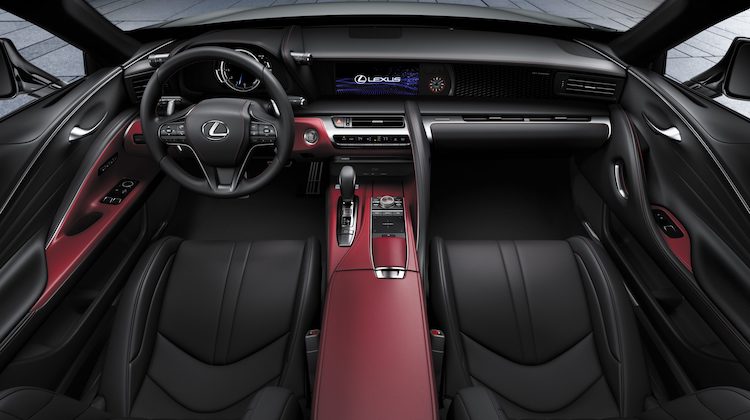 Inside, the eye candy continues. "Semi-Aniline leather-trimmed comfort (coupe) and sport (convertible) seats are beautifully contrasted with Dark Rose stitching, perforation and Dark Rose front seat belts," Lexus said in a news release.
"The calming Dark Rose interior accents contribute to the meditative in-cabin experience," the automaker added.
Of course, the 2022 Lexus LC 500 Inspiration Series comes with loads more features and gizmos, from 3D-machined, 21-inch wheels to a Mark Levinson 13-speaker, 915-watt Reference Surround Sound Audio system.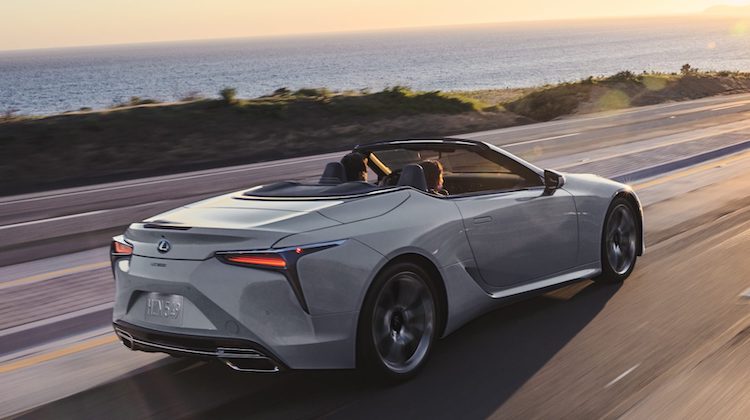 Despite all the buzz surrounding the drop top, Lexus is only manufacturing 150 models — so folks who want the "dark rose" soft top will have to act fast.
Dealers are currently taking orders. They start at $115,580 each.
Related Stories: