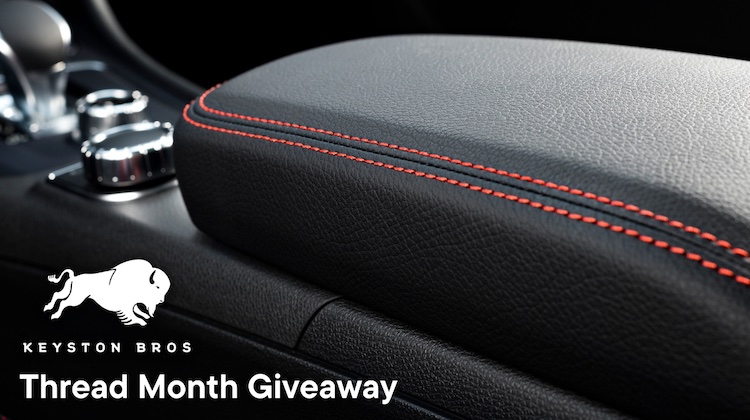 It's Thread Month at Keyston Bros! And they're celebrating by giving one lucky customer a FREE Consew 206RB-5 sewing machine complete with table.
"No auto upholstery shop can operate without premium thread and a quality sewing machine," said Brooke Kahn, VP of marketing for Keyston Bros. "We're celebrating those two staples of our industry with an amazing raffle."
The Consew 206RB-5 is a single-needle, walking-foot machine. It's an industrial workhorse, and a favorite among trimmers across the world.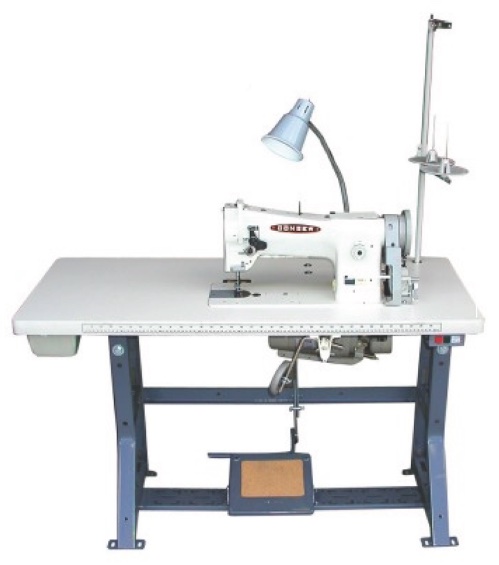 There are two ways to enter the raffle and win the machine:
1. Purchase thread from Keyston. For every 5 spools of thread or 5 boxes of bobbins you buy, you get 1 entry into the raffle. Purchases of SolarFix, Sunguard, Stampede, Round-Up, WeatherMax, Coats American, Contrast, and Dabond threads all qualify.
2. Alternatively, you can enter by emailing your name to sewingmachine@keystonbros.com.
Definitely try Stampede and Round-Up thread, which are crowd favorite automotive and upholstery threads at Keyston Bros.
Stampede is their upholstery and automotive grade #69 bonded nylon thread. It's offered in 16 colors, and available in 8 oz or 1 lb spools with coordinating G or M bobbins. Round-Up is a bonded polyester sewing thread. It's available in three colors and thread sizes 92, 138 and 207.
"Without high-quality thread a trim shop's projects and reputation will suffer," said Kahn. "That's why we only sell the very best."
Celebrate Thread Month by buying premium thread, entering the raffle and hopefully winning a new Consew 206RB-5 sewing machine. The deadline to enter is June 30. The winner will be announced on July 6.
Keyston Bros serves numerous markets, including automotive and marine. With 19 warehouses and branches across the United States, there's always a Keyston Bros location close by.
To learn more about Keyston Bros, and create a shop account, visit keystonbros.com. You can also follow them on Facebook and Instagram.
Related Stories: