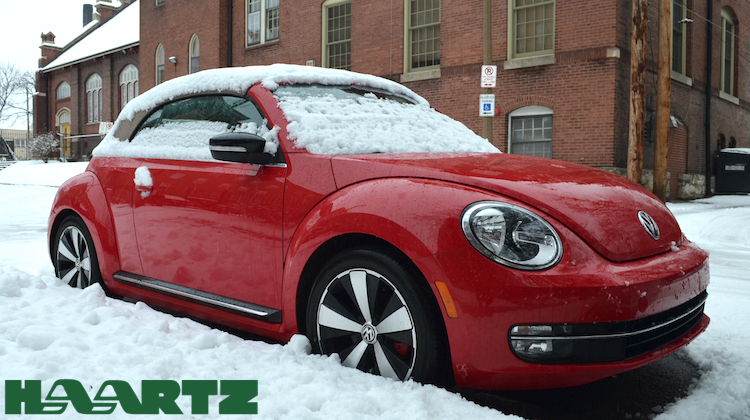 With the winter season quickly approaching, convertible car owners may be wondering how to safely clean and care for their soft tops. Fortunately, The Haartz Corporation has it covered.
Haartz published a "Winter Care Guide" that trimmers can print and leave in client's cars. The goal is to help shops establish themselves as convertible experts, where customers not only get their tops replaced, but also learn care tips and even buy related products, like Wolfsteins line of premium care products.
The following care guide covers a range of issues — from how to remove snow and ice without damaging a top's fabric to cleaning and storage tips. Please read and share it with your customers.
null
In addition to these tips, Haartz also offers three basic tips for cleaning a soft top's window:
1. It's okay to use a scraper when cleaning a glass window, but use caution near the edges so you don't damage the seal.
2. Never use a scraper to clean a plastic window. Instead, use a soft bristle brush. This will ensure the window isn't scratched or punctured.
3. Use caution when scraping the windshield and side windows so that the scraper doesn't slip and damage the edge of your soft top.
Long gone are the days when you couldn't drive convertibles in the winter. Thanks to Haartz technology, tops are just as insulated and water proof as hard tops.
"Many of our materials are made from an all-season fabric which allows the soft top to be durable for any type of weather," said Matthew Williams, director of business development at Haartz. "In fact, all our materials are tested for weight, thickness, strength, elongation, flame resistance, UV resistance and more, to ensure a durable and seamless fit."
If you found this care guide helpful, check out Haartz's other guides for how to carefully clean and maintain vinyl and cloth convertible tops.
The Haartz Corporation is a world leader in highly engineered and uniquely designed convertible toppings. To learn more about Haartz, visit Haartz.com and follow them on Facebook, Twitter and Instagram.