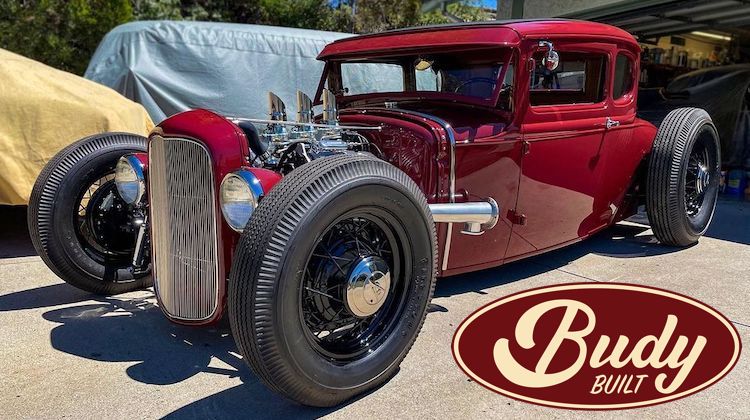 An enormous congratulations to Budy Built of Newbury Park, California, for winning the 2022 NC Auto Interior of the Year "Young Guns Challenge."
Shop owners Steve and LiAnne Budy were surprised by the announcement on the latest episode of NC Shop Talk, the industry's leading podcast.
"We not only wanted to surprise LiAnne and Steve, but also the entire industry, "said Mal Maher, CEO of NC Carpet Binding & Equipment and podcast host. "We told them a white lie claiming that it was to be a 'finalist interview' and then blindsided them with the announcement toward the end of the podcast episode."
"You have to listen to the episode to truly appreciate it. LiAnne immediately cried and couldn't speak. I had a hard time fighting back tears and had to pause a few times to compose myself," he added. "It was emotional and beautiful to see firsthand. I have it on video and it doesn't get old watching her reaction."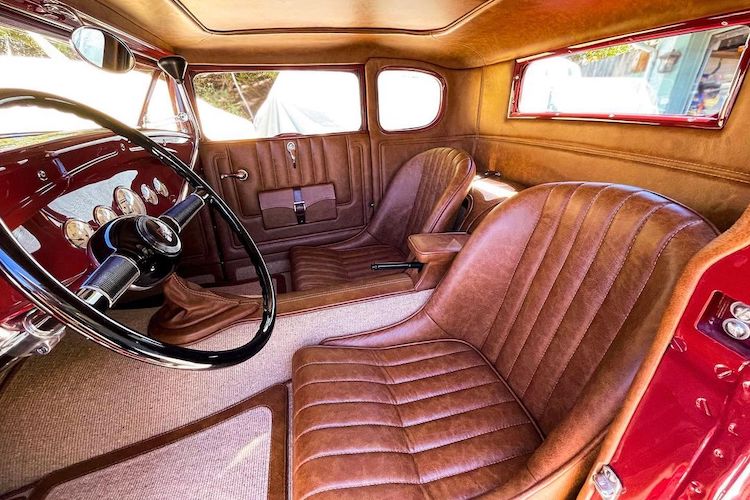 LiAnne said they were beyond shocked that they had won "The other competitors were amazing and we knew we had stiff competition… So when Mal dropped the news, I immediately lost it and started crying and gave my dad the headset so he could hear for himself! It took me a few minutes to compose myself before being able to continue, and of course after the call ended I balled my eyes out some more in complete shock and joy."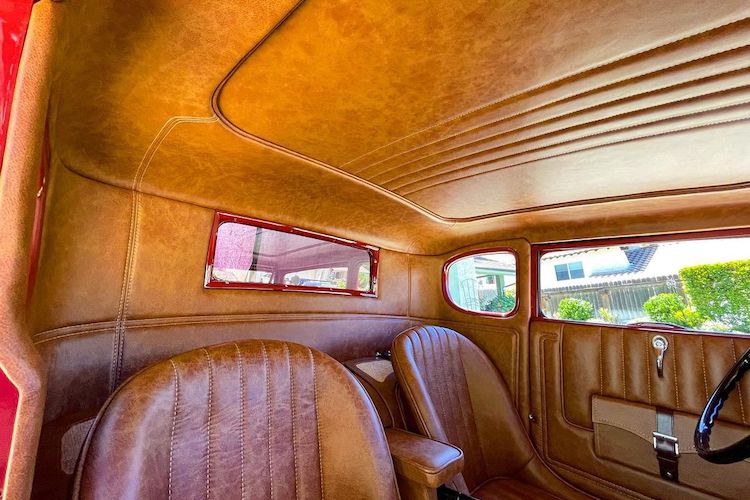 It was the custom interior they designed and built for a 1930 Model A that took the top prize, a NC 1508NH sewing machine complete with a servo motor workstation. The father-daughter team will also receive a monster-size trophy, world-wide bragging rights, and a feature in The Hog Ring. Of course, they'll also help judge future contests.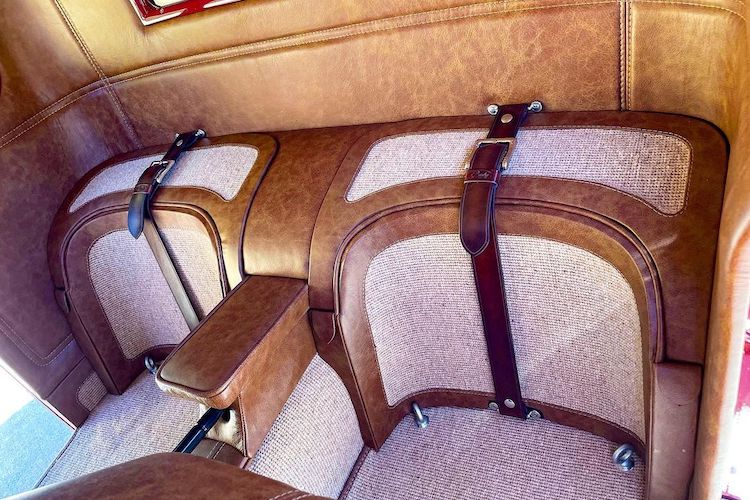 The custom coupe is trimmed in beautiful distressed brown leather and features intricate patterning and stitch work on its seats, door panels, headliner, and floor mats. The leather even extends into the trunk. They topped it off with a custom roof insert wrapped in Stayfast.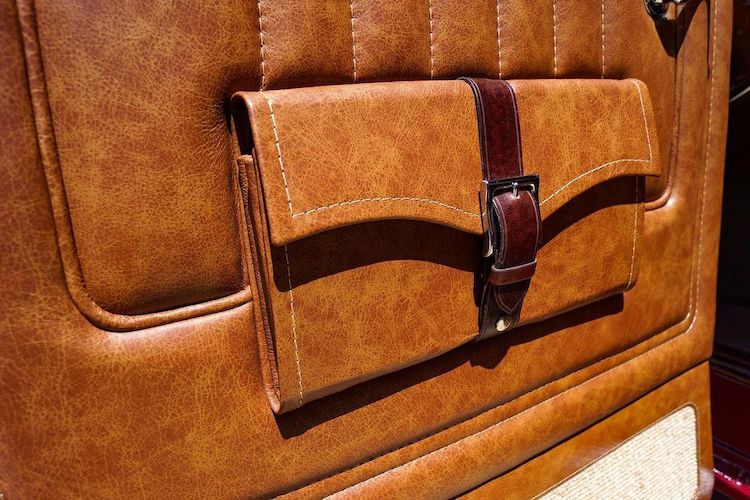 It's an amazing feat for a trim shop that has only been open for about a year. Steve is a longtime painter and body man who taught himself upholstery, and LiAnne was a technical designer in the fashion industry. In 2021, they took a risk and opened Budy Built together.
"I feel extremely lucky to get to work along side my dad and learn from him," LiAnne said. "I went from working a miserable 9-5 job in the fashion industry to getting to learn a whole new trade, be creative every day, and actually love my job. Winning this award is validation that I'm in the right career and makes me want to push myself to be better and better."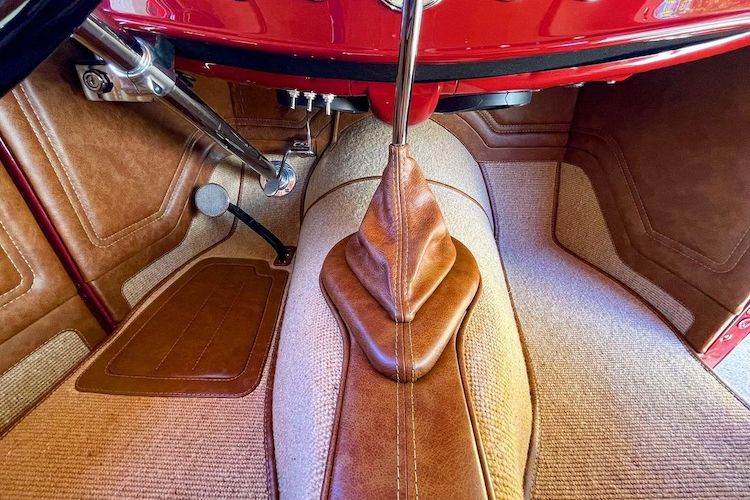 NC established the annual contest in 2018 to recognize, honor and encourage talent and innovation in our craft. It's the only industry award voted on by a panel of master craftsmen. This year's "Young Guns Challenge" focused on trim shops with 5 years or less of experience building complete interiors.
"Make no mistake, we vetted all entries and the validity of each entry," Mal said. "Eight shops received votes and then the judges narrowed it down to three finalists. As judges, we argue back and forth and discuss the finalists over Instagram chats. In the end, a true young gun earned it and took home the title. Their 1930 Model A had many techniques employed with precision and it's absolutely stunning."
This year's judges included Stitchcraft Interiors, Cato's Custom Upholstery, Interiors by Shannon, Sewn Tight Interiors, Bux Customs, Customs by Vos, DJ Designs, Stitchwurx, Brent Parker Motor Trimming, RMD Garage, NC Carpet Binding & Equipment, and The Hog Ring.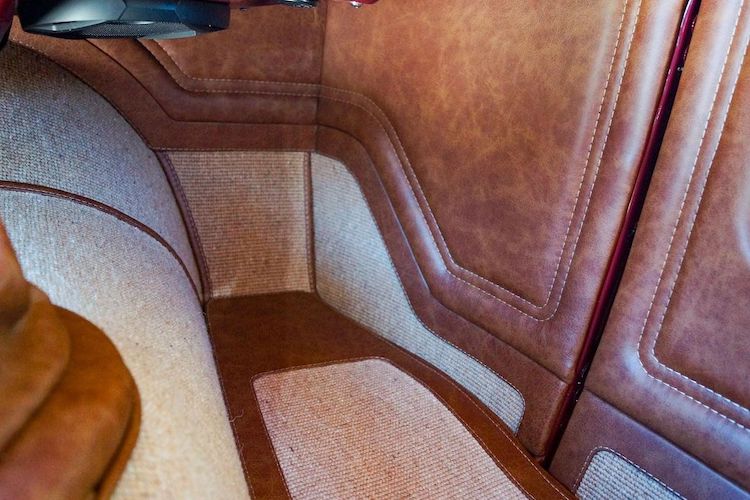 The other four shops to win this prestigious award are DJ Designs in 2018, Stitchwurx in 2019, Brent Parker Motor Trimming in 2020, and RMD Garage in 2021.
"In our wildest dreams, we never imagined that in our first year of business we would have an opportunity to win a competition and be next to all the amazing winners as well as being judged by the best of the best," LiAnne said. "We are inspired by all of them. We follow them all on instagram and look up to their work."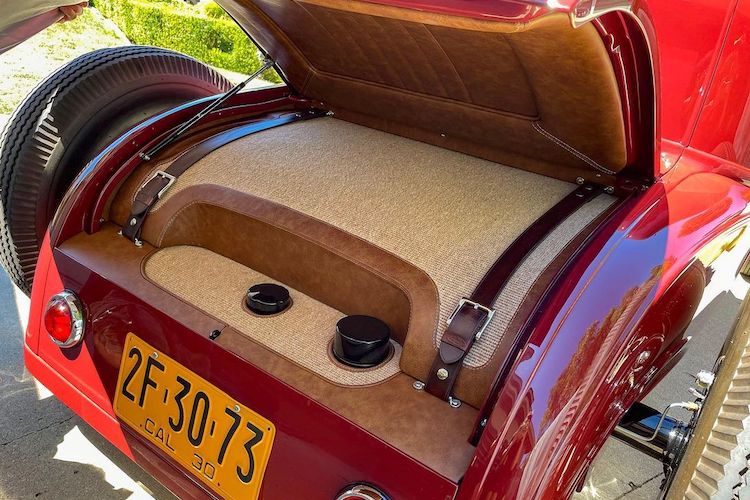 Mal said he's proud that the "Young Guns Challenge" has inspired so many young trimmers. "That was the whole point. It's not just about winning or losing. It's about going for it and competing," he said. "The next generation is going to take this industry to new levels in terms of design, innovation and craftsmanship. If this is the type of work Budy Built is putting out after a year, imagine what they'll be doing 5 years from now."
To see more jaw-dropping interior work by Budy Built, visit their website and follow them on Instagram and Facebook. You can also learn more about NC Carpet Binding and Equipment by visiting their website and following them on Instagram and Facebook.