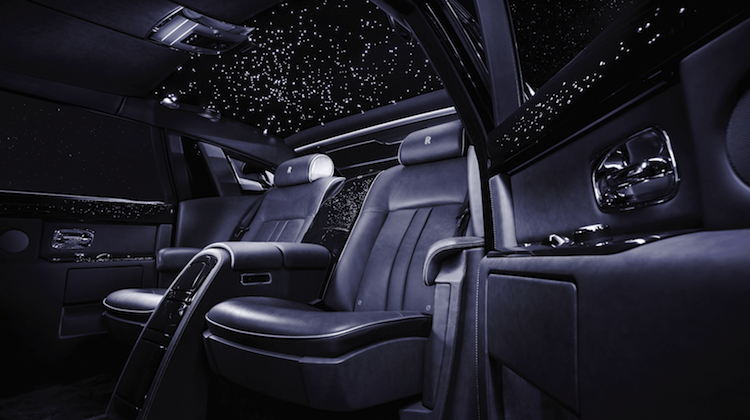 Rolls-Royce's starlight headliner is arguably the greatest innovation to happen to modern headliners since the power sunroof. But how did the luxury automaker come up with the idea?
Rolls-Royce recently divulged that it wasn't their idea at all. In fact, it was a client's bespoke request that they loved so much, they asked his permission to make it available to others.
Here's what the automaker said:
A Rolls-Royce client was suffering from Photophobia, an extreme sensitivity to light, and was only able to enjoy reading his daily newspaper under the starlight on his rural ranch. He requested that the marque develop a similar ambience in his Rolls-Royce.
The client took delivery of his Phantom in 2006, which was equipped with 800 stars. Such was the response to this innovation, Rolls-Royce requested the permission of the commissioning patron to fulfill the wishes of clients who wanted a Starlight Headliner of their own. The Bespoke Collective of designers, engineers and craftspeople restlessly developed this remarkable technology, extending it to the entire length of the roof and varying the intensity of light emitted by each star to better reflect the night's sky.
Today, the starlight headliner is even more impressive.
The average headliner features 1,400 – 1,600 individually cut and positioned fiber optic stars. The automaker's master trimmers can depict real constellations exactly how they appeared on any day in modern history, including shooting stars and other galactic phenomenon.
Rolls-Royce calls the starlight headliner "the perfect alliance of traditional craftsmanship and contemporary technology."
We agree. Even more than an innovation, it's a masterpiece.