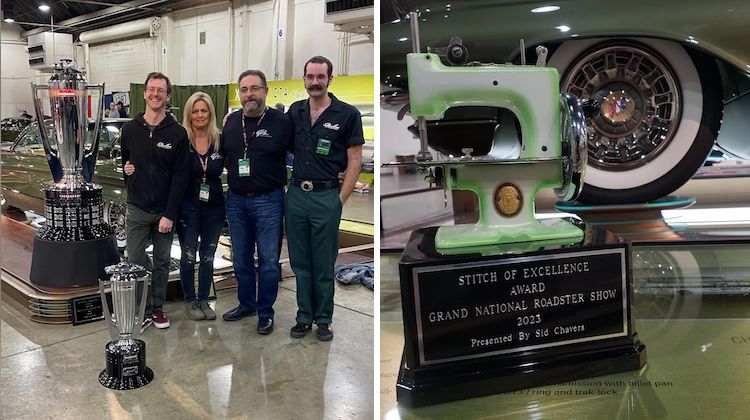 Congratulations to Paul Dulik of Starline Hot Rod Interiors in Papillion, Nebraska, for winning the 2023 Stitch of Excellence Award at the Grand National Roadster Show in February.
Each year legendary auto upholsterer Sid Chavers selects his favorite interior at the show and presents the prestigious award to the trim shop responsible for the work. This year Sid chose a 1960 Buick X60 Invicta Custom with a stunning cockpit trimmed by the two-man crew at Starline Hot Rod Interiors.
"It's always challenging to pick a car for our award. The level and quality of the work is amazing. Now with CAD design, full interior scans, CNC routers and 3D printers it's a new ball game," Sid told The Hog Ring. "The Buick was a beautiful job with a great blend of traditional handwork and machined trim. I'm a big fan of the OEM old fabrics."
We caught up with Paul to get the scoop on this custom interior and ask how it feels to win one of the industry's most coveted awards.
The car: 1960 Buick X60 Invicta Custom
Shop: Starline Hot Rod Interiors
Location: Papillion, Nebraska
Shop owner: Paul Dulik
Number of employees: 1, Jarrett Mohrmann
Shop that built the vehicle: CAL Automotive Creations
Vehicle owners: George and Angela Eliacostas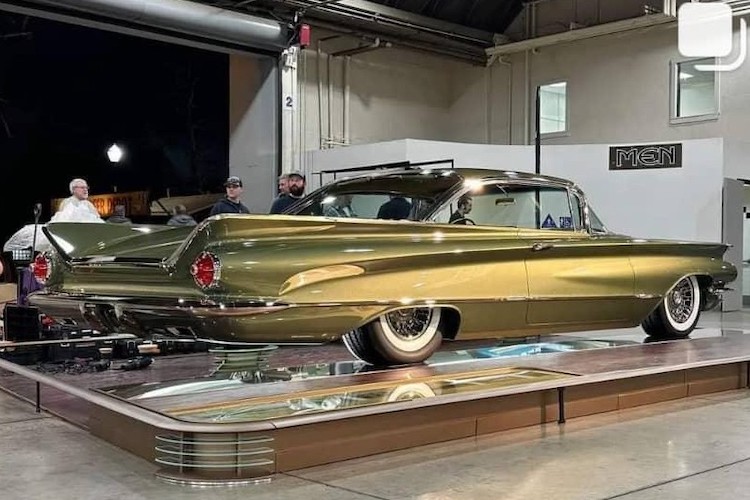 How did you learn auto upholstery? And how did you come to open your shop?
I went to Wyotech when I was 22 not knowing what I wanted to do with my life. I took the upholstery class and was hooked. I worked a regular upholstery job for about a year and a half sewing up dump truck seats and decided to go out on my own so I could concentrate on quality work. It took many years to get my skills up, but hey hard work pays off!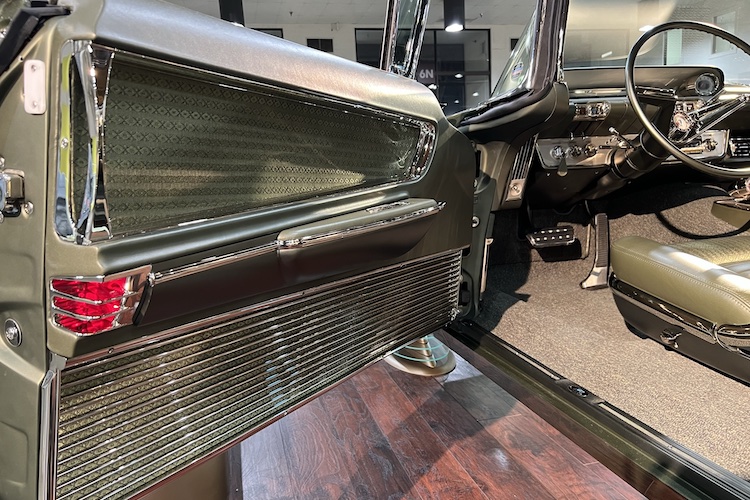 How long did it take to complete the interior? Was there a push to get it done in time for the Grand National Roadster Show or were you given ample time to do the job?
We finished the seats a few months ago. Other than that, the rest of the interior took 22 days. There was definitely a time constraint, and having to do the job in a different shop was a challenge. The boys at CAL helped a ton on the interior and made the process go as smoothly as possible. It was a real team effort.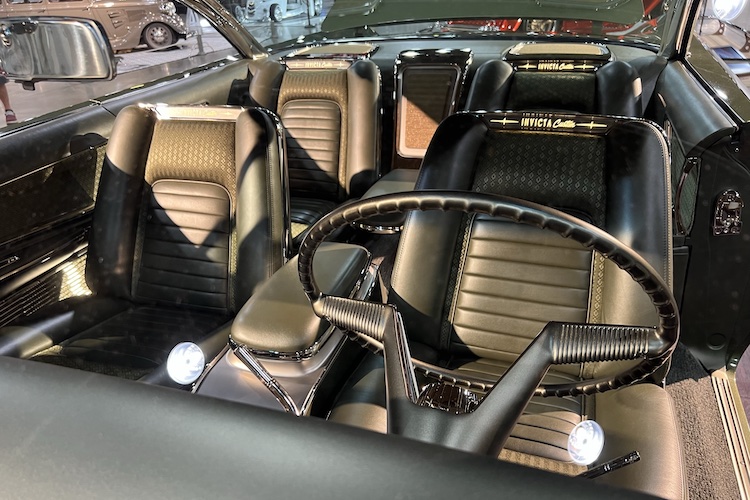 Did you work off a rendering or were you involved in the design process?
World-renowned auto designer Eric Black did the renderings for the car. Aside from a few minor changes on the fly, I think the interior stayed pretty true to form.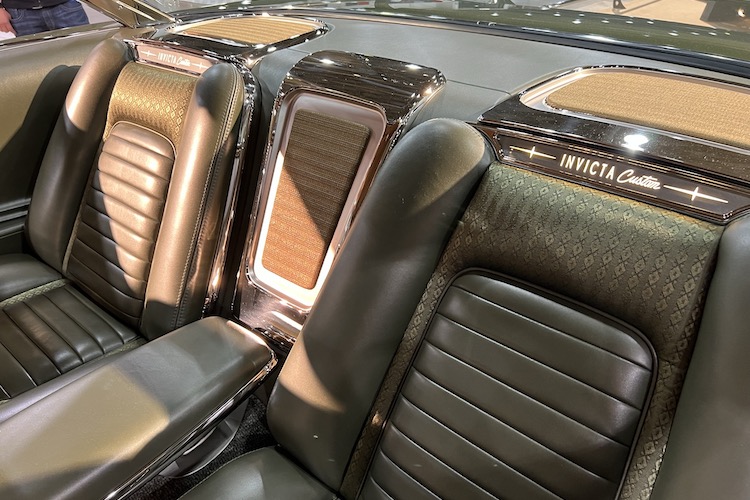 It's easy to get lost in the details of this job. What are some of your favorite aspects of the interior?
I love the way the dash turned out. It was a custom piece hard pleated with foamed PVC and wrapped in leather. I love a good hard pleat!
The removable floor pans are a sweet touch for serviceability, since there's so much stuff underneath there including the A/C ducts.
My favorite aspect of the trunk is that we cut rear quarters from another Buick, flipped them around and used them as the trunk sides. It's really tough to get something like that to look good and it worked out great in this case!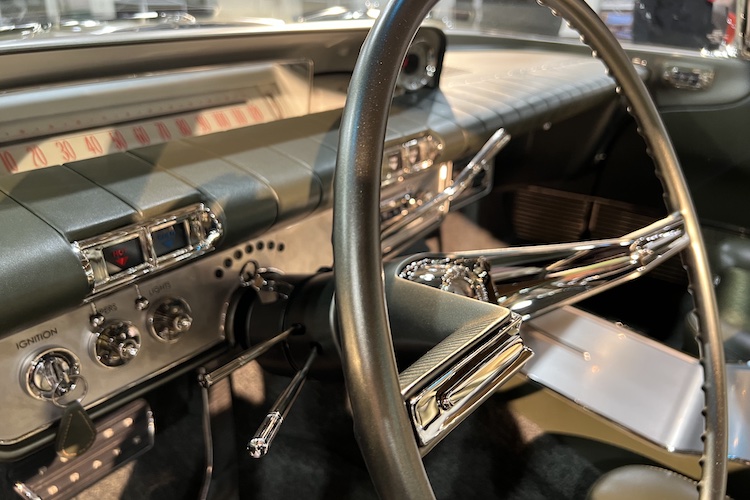 What upholstery materials and colors did you use?
Leather: Cordaveen Green
Seat Cloth: Che-Se Green
Trunk Mat: Beaumont Verde
Carpet: Encryption
The leather was custom dyed from a paint sample and pearlized from Relicate. The fabric is all NOS from the 60s from SMS Auto Fabrics and Deadstock Fabrics. The carpet is a custom color and pattern made specifically for the car.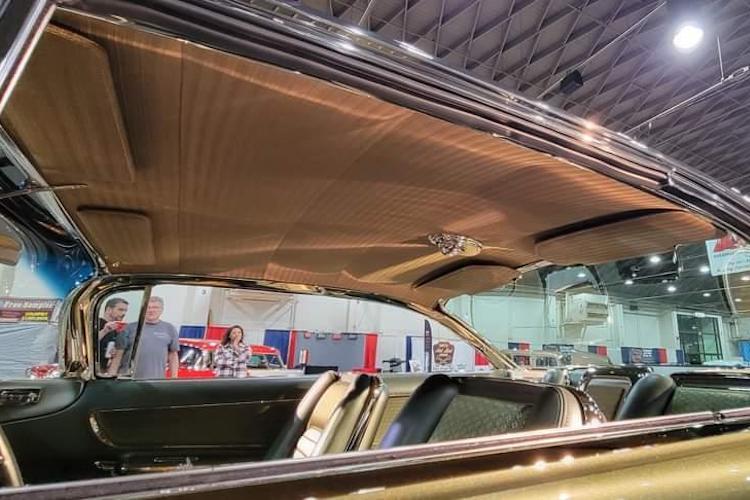 Did you have two 1960 Buick interiors at the Grand National Roadster Show? If so, how did that come about? And what was it like trimming both for the same show?
We did! The idea was to have a stock looking Buick to show what kind of modifications were done to the custom one.
We did pretty much a stock looking interior for the other Buick with just a couple differences, like widening the pleats and making a package with useable speaker grilles. It was a pretty straight forward interior. Clean and simple.
The X60 is easily the craziest interior we have been a part of, and really one of the craziest I've personally seen. It was definitely the most challenging of my career. We really had to give that thing our all and I'm really glad it got the reception it did.
I am very proud of my coworker Jarrett and the boys at CAL really doing what it takes to get the job done and making something so awesome!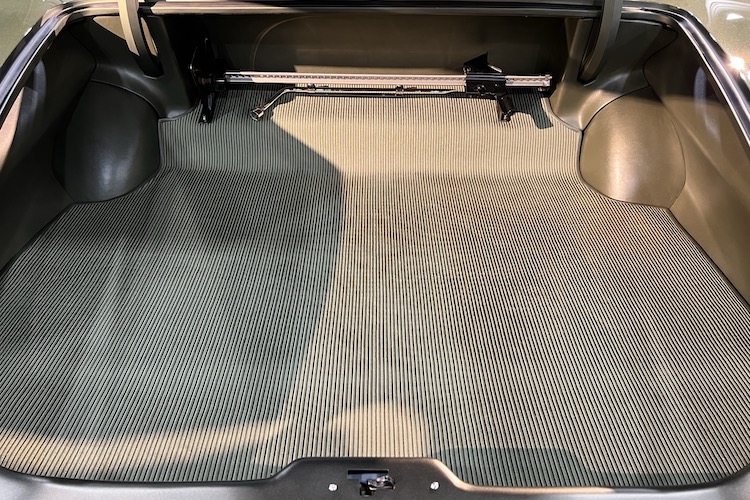 What does it mean to you to win the 2023 Stitch of Excellence Award?
It's the craziest thing to happen in my career. It's my first award and my first big car show. I am very grateful to George and Andy Leach, owner of CAL Automotive Creations, for giving us a chance to do our thing and prove to myself that we could really do the car justice.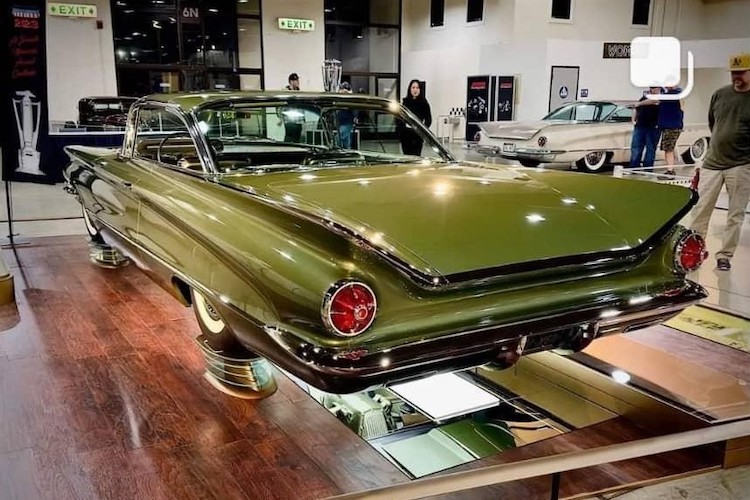 How does it feel to know that Sid Chavers chose your shop as the winner?
When I started testing the waters of custom interiors, the first thing I did was buy Sid's how-to videos. I am extremely honored that he would choose us amongst all the extremely talented upholsterers at the show. Honestly, I think my favorite part was Sid taking some time out to talk to us and yack about interiors. That's not something that I get to do very often.
To learn more about Starline Hot Rod Interiors, follow them on Instagram and Facebook.