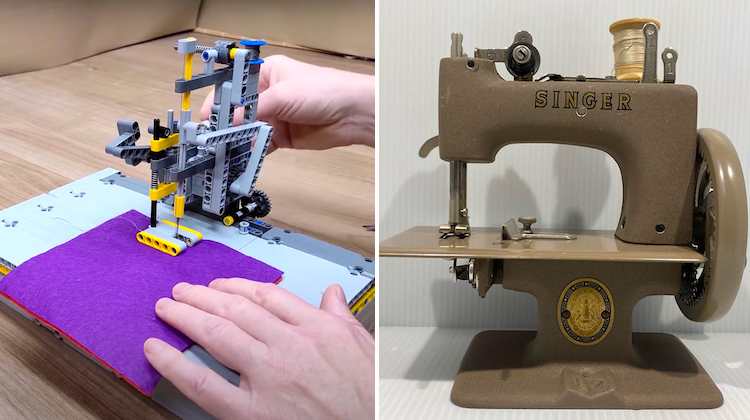 We've seen a lot of unique sewing machines in our time, but this one — made entirely with Lego pieces — is by far the most unusual.
The Brick Wall, a YouTube channel dedicated to Lego projects, created a working replica of the Singer 20 Sewhandy made entirely with Lego pieces.
The Singer 20 was manufactured between 1910 and 1975. It was initially introduced as a children's toy, but was eventually marketed as a portable machine for adults. The cast iron sewing machine featured a hand crank and produced a simple chain stitch.
Today, the Singer 20 is a highly sought after collectible, especially among older folks who remember playing with it as children. To introduce the machine to a new generation of kids, The Brick Wall recreated its magic.
The Lego Singer 20 took four months to complete, and features a hand crank that allows it to function just like the original machine. Without a motor or battery, it sews a simple chain stitch.
Watch this video to see it in action!
Next up, we'd love to see The Brick Wall recreate the NC 1560L twin-need long arm sewing machine. How about you?
Related Stories: