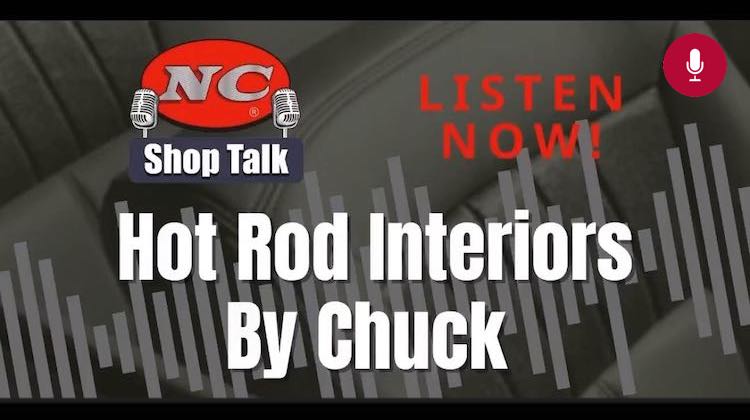 Tune in to the latest episode of NC Shop Talk to hear Chuck Hanna and Lisa Keatley of Hot Rod Interiors by Chuck talk about how they grew their business into one of the most well respected shops in the industry.
NC Shop Talk is the industry's first podcast. It's hosted by Mal Maher of NC Carpet Binding & Equipment.
On the podcast, Chuck and Lisa talk about how to adapt and take risks in order to achieve success. They also talk about new technology, how to provide an excellent customer experience, and so much more.
If you want to know what it takes to excel in an industry that values innovation, excellent customer experience, and top-of-the-line craftsmanship, this episode is for you. Chuck provides advice for young trimmers who want to take their businesses to the next level, talks about the dynamics of working with a small team, and shares his thoughts on new technologies, like automation.
You can listen to the episode on Apple Podcasts, Spotify or anywhere else you stream. Just click here, and make sure to subscribe!
To learn more about NC Carpet Binding and Equipment, visit their website. You can follow Hot Rod Interiors by Chuck on Instagram and Facebook.
Related Stories: