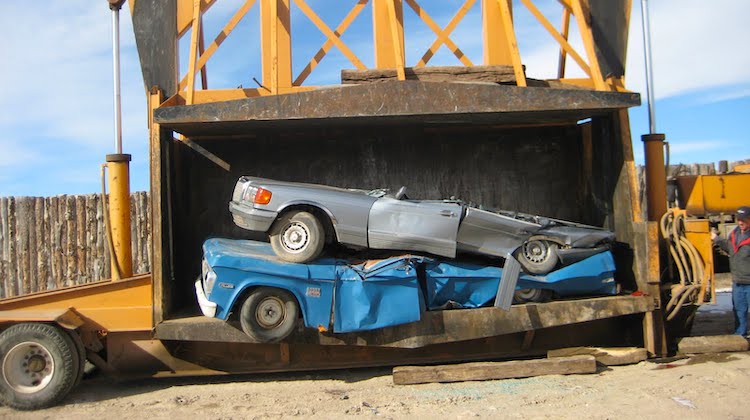 An auto upholstery shop owner in Pine Bluff, Arkansas, says someone stole five vehicles from his business and sent them to a junk yard to be destroyed.
Lon Denton said someone posed as the vehicles' owner, called tow truck companies and had them haul off four cars and a classic truck. "My friends run a garage down the street, and they called me and told me someone was up here towing my vehicles and when I came up here the vehicles were gone," he told KARK 4 News.
Among those vehicles was Denton's beloved 1963 Dodge pickup. "It was very sentimental to me because I've never seen another vehicle like that," he said. "And it was antique."
According to police reports, several towing companies were involved in the operation, and took the vehicles to KNK Salvage Yard in White Hall.
Denton tracked the vehicles to the junk yard and notified police, but was told they had already been destroyed. "They said they crushed it," he said.
Denton said the police have not been helpful in resolving the case. He still has no idea who contacted the towing companies, which did not respond to KARK 4 News' request for comment. Meanwhile, Jason Kelly, owner of the junk yard, said he was not aware the vehicles were stolen and was merely doing his job.
"I'm sorry for his loss, but I was doing what I was required to do by law," Kelly said.
Denton is now reviewing his legal options and plans to file a law suit.
Related Stories: