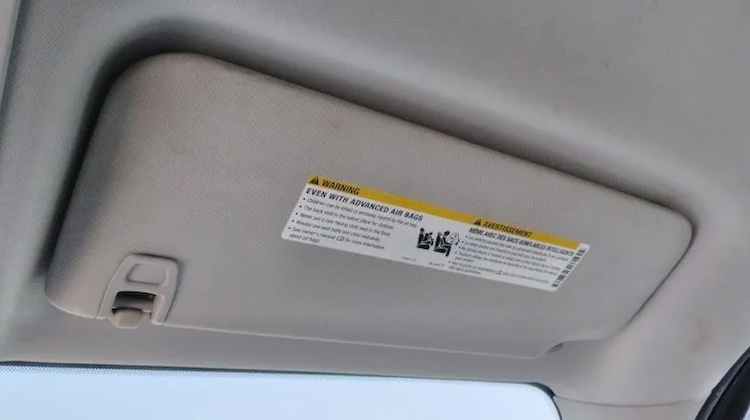 Ford Motor Company recently filed a patent for a sun visor with a built-in tool to smash windows.
The patent was filed on September 22, 2021 but wasn't revealed until March 23rd, 2023. In short, the design incorporates a window breaking tool inside of the sun visor, making it easy and convenient to access the device in the event of an emergency, according to Ford Authority.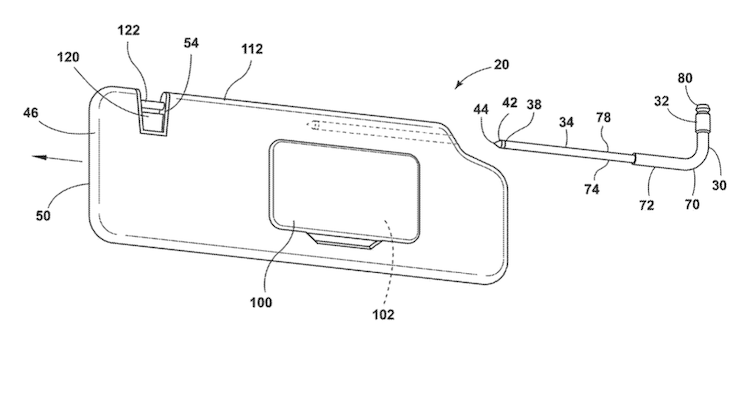 "While sun visors are a common feature in automobiles and have been for a very long time, few owners purchase any sort of window breaking tool to keep in their vehicle, which is a bit of a problem," Ford Authority said. "In the event of an accident when it isn't possible to roll windows down via the typical power-operated switch, having a window breaking device can quite literally make the difference between life or death in some situations, which is precisely the motivation behind this new Ford patent."
The design is actually pretty genius. When not in use, the tool doubles as a guide rod for the visor, so it's not always in your face.
This is one feature we'd love to see hit the market!
Related Stories: