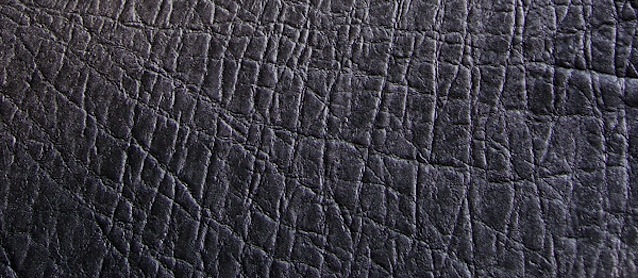 If you've got customers with deep pockets and a taste for the exotic, consider offering elephant leather. The skin's deep grains and course, rippled texture is definitely unique – just not for everyone.
While some folks are drawn to the large patterns in the skin, others – like me – think it looks cracked. In fact, I liken the look and feel of elephant leather to cow hides that have been left in the sun for too long. But to each his own, right?
If you are going to order elephant leather, shop around because it's expensive. Rojé Exotics, a popular supplier of elephant leather, sells the skin for $40 per square foot, and requires a minimum purchase of eight square feet.
The high price is attributed to the fact that African elephants are an endangered species. The hides, of course, are procured legally. Rojé Exotics explains:
The source of all African elephant skins come from culls once the elephant herd reaches destructive numbers to African tribes and nature. It's very similar to our deer season in the United States. Without culling, often viewed as unethical, many African tribes would loose their homes and possibly become trampled to death. Designers, manufactures, and leather enthusiasts should not feel emotional or have guilt for using this leather as we are not creating a demand rather using a by product. We deal with reputable international partners who abide by all regulations and we never sell poached hides.
Personally, I can't wait for the fad of exotic hides to pass – especially the combining of different animal skins. The picture below is of a car that sports an elephant/stingray car interior. Way too gaudy for my taste!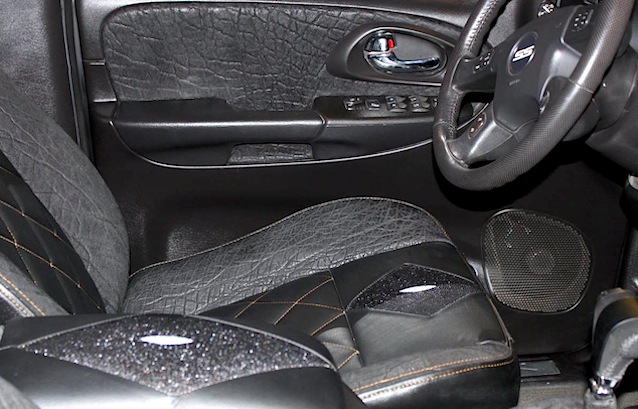 What do you think? Do you like the look of elephant leather? Have you worked with it before. If so, tell us about your experience in the comments section below.