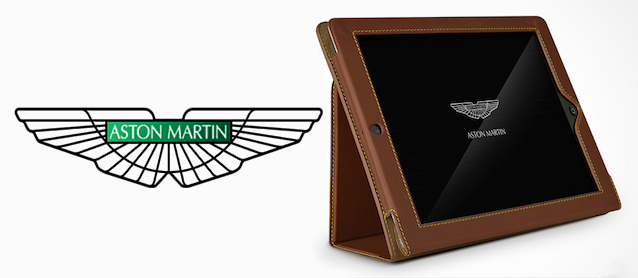 Cool things happen when upholstery and fashion collide – like leather jackets, satchels and even sexy pumps. That's why I'm excited to hear that Aston Martin has teamed up with Beyzacases to launch a new line of luxurious mobile device cases inspired by the luxury brand.
In a joint press release, the companies stated:
Beyzacases produce leather cases using materials of the highest quality. All items aspire to a vision of perfection; producing carefully handcrafted, highly functional, classic designs that truly reflect the Aston Martin brand. [more]
Quality, however, isn't the only characteristic that reflects the Aston Martin brand – price does too. Smart-phone cases will start at $85 and tablet cases around $300. Pricey – but hey, you get what you pay for.
Although the line officially launches in September, Beyzacases is currently accepting pre-orders through its website.
Personally, I love the idea of elite automakers applying their exceptional designs and quality craftsmanship to other markets. Brands like Aston Martin, Lamborghini and Ferrari have been designing bags and accessories for years. It's nice to see them finally working their way into the mobile-device market.