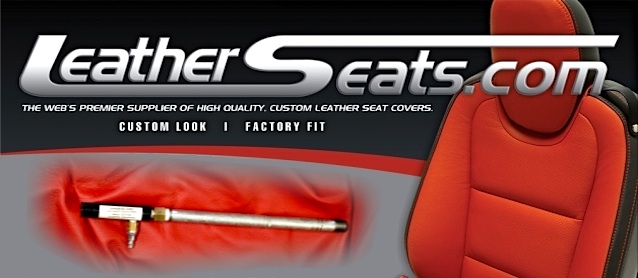 The Hog Ring's contest for "Comment of the Week" is back, and this time we're giving away a prize that no auto upholstery shop can do without. The reader who leaves the best comment on an article this week will win a headrest shrinker ($120 value) courtesy of LeatherSeats.com.
If you've ever struggled to install a headrest cover, you're not alone. Before tools like this came along, trimmers had to wrestle covers over bulky headrests. This headrest shrinker simplifies the process. It temporarily shrinks the size of a headrest by vacuuming air out of the foam – allowing for a painless install. To see how it works, check out the video below!
The rules are simple. Read any article (new or old) on The Hog Ring and leave a comment. At the end of the week, our editors will choose the best comment and send the person who wrote it the prize.
There are no guideline for a what a great comment is – but past winners have written one's that were helpful, informative or funny. The more comments you leave, the greater your chances of winning!
Special thanks to LeatherSeats.com for donating this week's prize for "Comment of the Week".
LeatherSeats.com is the web's premier supplier of high-quality leather seat covers. While a lot of online retailers sell cheap, loose-fitting slip-ons, LeatherSeats.com custom manufactures covers that fit like factory. Best of all, they go on easy and are available in a wide range of colors and over 1,600 different patterns.
LeatherSeats.com also manufactures steering wheel covers, as well as shift and e-break boots. What's more, InteriorWERX – a subdivision of the company – specializes in complete interior fabrications that will blow your mind. (Have you seen their 1923 Rat Fink T-Bucket?)
Visit LeatherSeats.com to learn more about the company's full product line. While there, checkout their "special deals" page for value buys. If you're a shop owner, call 1.866.NEW.SEAT to set up a dealer account today!
Our contest for "Comment of the Week" starts today and runs through Sunday. We'll announce the winner on Monday, September 17.