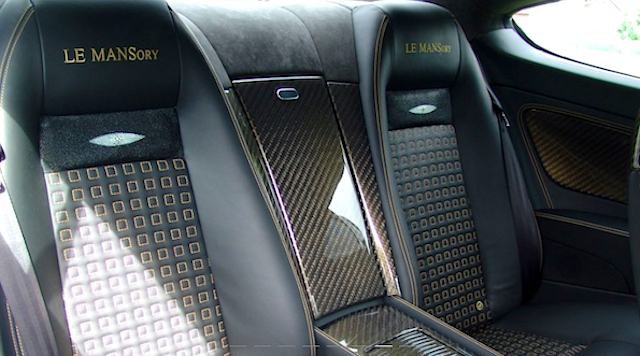 When it comes to sewing pleats, square ones don't rank very high in the category of difficulty — unless, of course, they're noncontiguous.
The Le Mansory GT, a souped up Bentley Continental GT by German automotive tuning shop Mansory, features just that. Each of the squares sewn into its seat covers are separate, identical and mesmerizing.
Granted, they were likely stitched using a programmable sewing machine. Which is just as well, because I wouldn't want to be the one who had to sew each one of those squares individually.
For more jaw-dropping stitch work, check out The Hog Ring's "Unique Pleats" section.