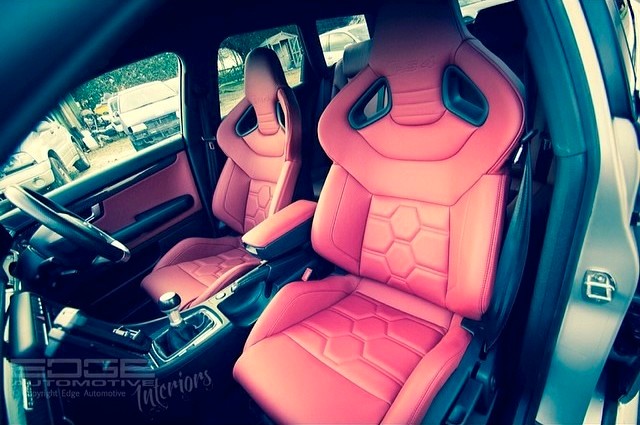 Edge Automotive Interiors of Rugby, England recently posted the above photo to its Instagram account, showing off a simple, yet all-together eye catching, approach to hexagon pleats.
Instead of a classic hextille pattern or even the most recent iteration, overlapping hexagons, Edge Automotive Interiors opted for a single, centered polygon. While the stitch pattern isn't terribly difficult to pull off, it's a perfect compliment to the unique styling of the seats in this Audi RS 4.
If you aren't already familiar with Edge Automotive Interiors — one of our industry's most promising up-and-coming shops — browse photos of their work on Facebook.
Also, check out the exclusive shop profile of Edge Automotive Interiors we published in 2012. At 28 years old, owner and operator Stephen Palmer is one impressive craftsman — churning out higher quality work and more innovative designs than many trimmers twice his age.