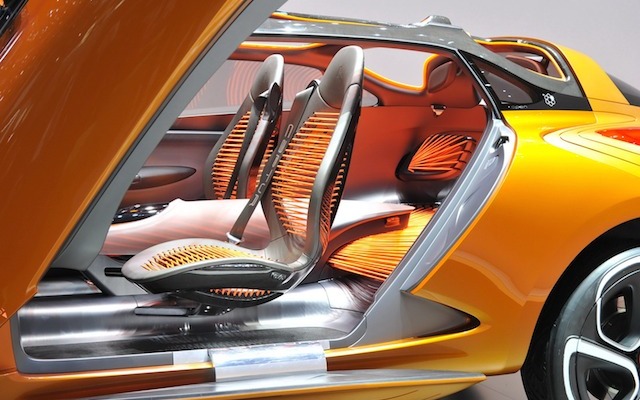 Remember Bastybikes' laced motorcycle seat? Renault executed a similar design for the seats in its Captur Concept — a model that was light ages ahead of its time (and still is)!
The mini-crossover was a mega-hit when it debuted in 2011 at the Geneva Motor Show. Critics were especially drawn to its interior, which featured seats bolted to its center console and elastic fiber strings instead of cushions. Renault's designers said the goal was to simulate the feeling of being suspended in air. From the looks of it, mission accomplished.
Nevertheless, before the Captur hit production in 2013, Renault swapped out its laced seats for removable seat covers with zippers. Lame, I know, but did anyone really expect rubber-band seats to pass safety tests?
For more photos of the Renault Captur Concept, check out Autoblog.