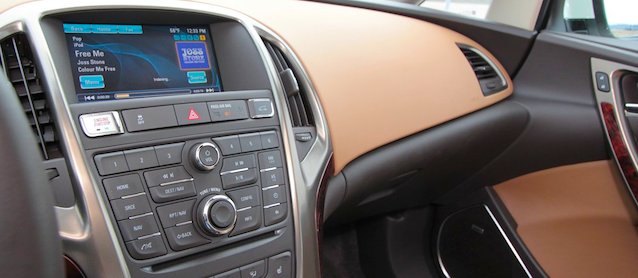 At a time when automakers are crowding dashboards, steering wheels and center consoles with an abundance of buttons and switches, Volkswagen is looking to eliminate them entirely.
Heinz-Jakob Neusser, the German automaker's head of development, recently told Car Advice that his team is actively working toward a button-less future.
Instead of pressing buttons, flipping switches and turning knobs, he said that Volkswagen drivers will soon be able to operate their interior features by touch, voice and gesture.
"It's done this way so that you can use it in the single best way, intuitively. That means there are certain functions that can, very intuitively, easily be controlled by gesture. Opening, closing, wiping and so on, that's the easiest way to do it. But it's not the best way [for everything]. If you look, for example, to navigation positioning or something like this, it's best to have it with voice control.
"There are some certain other things where you can do it in the best way by pushing your fingers on the screen and moving around. So we will have touch, voice control and gesture control combined together and used for each individual control in the most intuitive way.
"But to do everything with voice control is too complex because it takes you too much time.
"The idea is to get the system so used that you get the minimum driver distraction, that's the problem. And what is quite clear, is the vision is to have a switchless car." [read more]
Of course, Volkswagen isn't the first automaker to consider such changes. A number of other brands have already begun rolling out sleek touchscreen dashboards and voice-command systems that operate a lot like Apple's SIRI. Meanwhile, researchers are experimenting with touch-sensitive fabrics, and Renault has even begun concealing traditional buttons beneath layers of leather and vinyl.
Combined with the many ways in which self-driving technology is expected to impact the layout and functionality of vehicle cabins, I think it's safe to say that car interiors will look significantly different in 10 to 20 years.
However, the question remains: How will these changes affect the work we do as auto upholsterers?