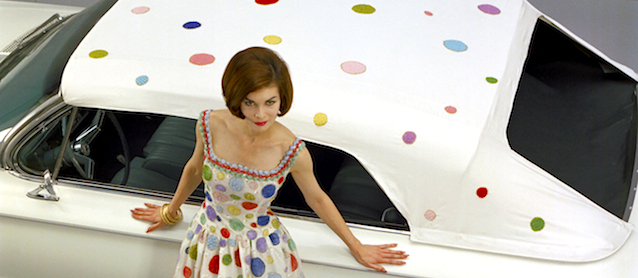 In 1961, General Motors sought to differentiate itself from the competition by offering fashionable convertible tops in a variety of patterns, including polka dots, houndstooth and even floral print.
The idea, which was pioneered for Buick under the watch of GM design chief Bill Mitchell, never made it past the concept phase. However, the design team did manage to snap a few photos of the project before it was scrapped.
The photo shoot featured designer fabrics draped over vehicles roofs to demonstrate what the "fashion tops" would look like: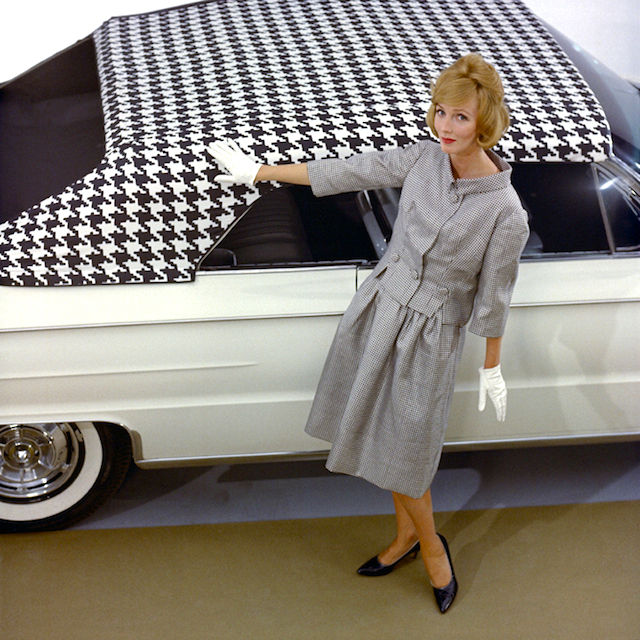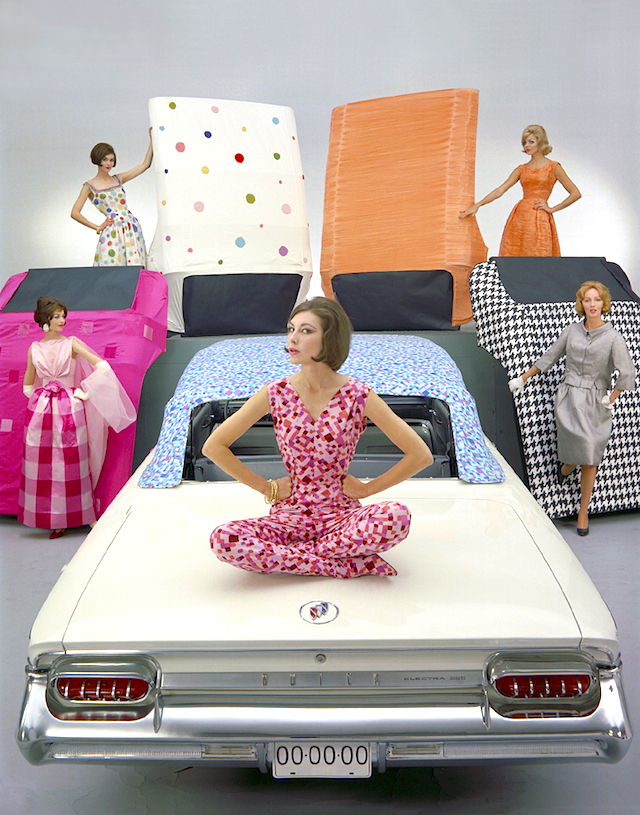 Five decades later, fashionable convertible tops are a reality. The Haartz Corporation, the world's leading manufacturer of convertible top fabric, recently unveiled its jacquared weaving technology, where up to three distinct colors of yarn can be combined into an infinite number of weave patterns and color combinations.
The technology has so far been used to weave racing stripes and even a Union Jack into production convertible tops. Who knows, maybe one day polka dots too.