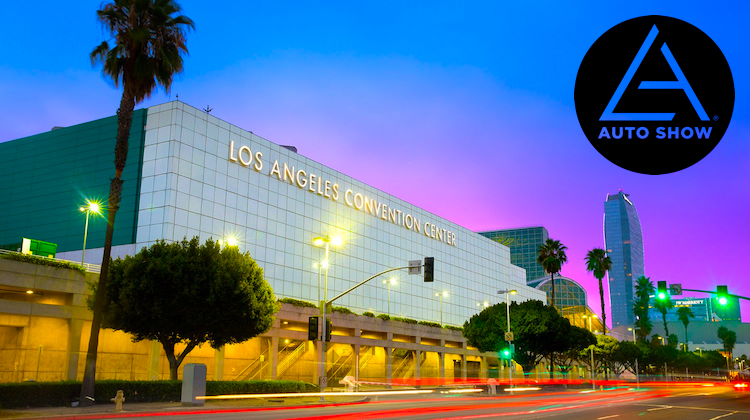 If you're in the Los Angeles area, head to the LA Auto Show this weekend to see the hottest 2018 and 2019-model vehicles — including several convertibles rocking soft top fabric made by The Haartz Corporation.
Haartz, the world leader in highly engineered and uniquely designed convertible toppings, supplies soft top fabric to automakers and the aftermarket. The company is renowned for manufacturing toppings that offer superior UV protection, sound proofing and insulation, among other innovative features. Of course, Haartz produces custom weave tops as well.
"With more than a half a dozen vehicles featuring our softtop material at the 2017 LA Auto Show, it's a testament that a growing number of OEMs are looking for options to add more design customization to their vehicles," said Matthew Williams, director of business development for Haartz. "We enjoy collaborating with both the OEMs and Tier 1 suppliers and are looking forward to continually innovating our materials."
Here are the seven 2018-model vehicles featuring Haartz topping that you can see at this week's LA Auto Show:
Maserati GranTurismo Convertible Sport
If you enjoy driving fast with the top down, the Maserati GranTurismo Convertible Sport is the car for you. A 454-horsepower V8 engine propels this drop-top from 0 to 62 mph in just 5 seconds and hits a top speed of 179 mph.
The GT features Haartz's Sonnenland A5.3M fabric, which features an acrylic twill weave facing, rubber inner layer and polyester dobby backing. The same fabric can be found on the Aston Martin DB9 and Lamborghini Aventador.
Mercedes-Benz C300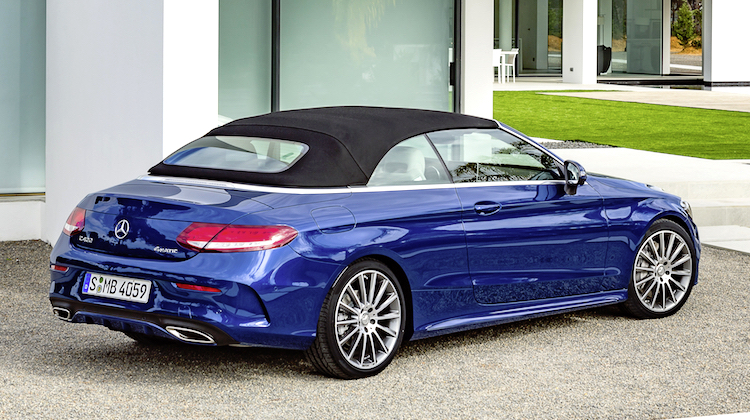 The Mercedes-Benz C300 is a head-turner, featuring a sleek body design and luxurious interior cabin. Completing the look is a one-button power top that fits like a glove and can be lowered at speeds of up to 31 mph.
The C-Class Cabriolet is topped with Sonneland A5B/DS, which features a high-performance acoustically enhanced three-ply topping with acrylic twill weave facing, rubber inner layer and polyester dobby backing. The Bentley GTO and Porsche Boxster are dressed in the same fabric.
Mercedes-Benz E400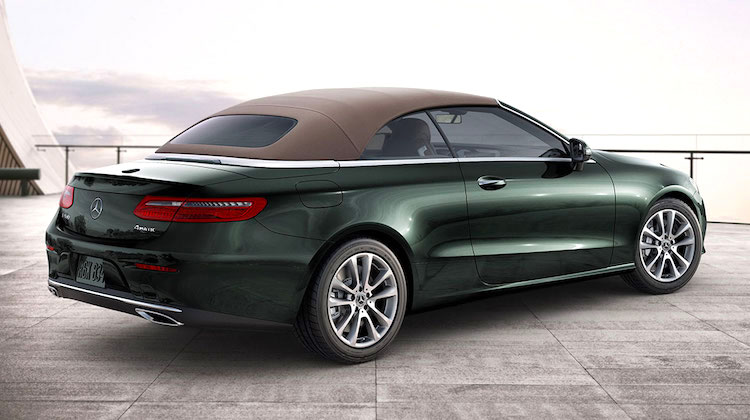 Like its C-Class brother, the Mercedes-Benz E400 features gorgeous body lines and a luxurious cabin to match. Of particular note is its hand-tailored leather dashboard and all-season convertible soft top.
The E-Class Cabriolet is also outfitted with Sonneland A5B/DS and available in four dynamic shades of blue, brown, red and black. The forthcoming 2019 Aston Martin DB11 will feature the same soft top fabric.
Smart ForTwo Electric Drive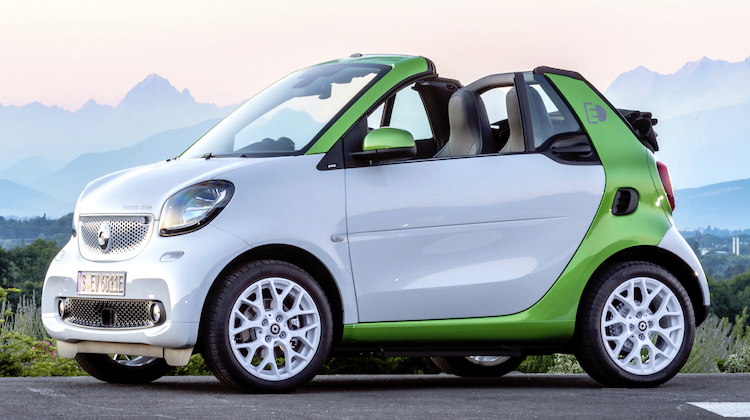 Earth-friendly cars don't have to be boring – and the Smart ForTwo Electric Drive is proof. The subcompact vehicle can travel up to 112 miles on a single 3-hour charge, and comes equipped with all the latest amenities.
Among its features is a gorgeous soft top that retracts at the flick of a switch, and is operational at any speed. Like the Maserati GT, it's made from Haartz's Sonnenland A5.3M fabric.
Audi A5 Cabriolet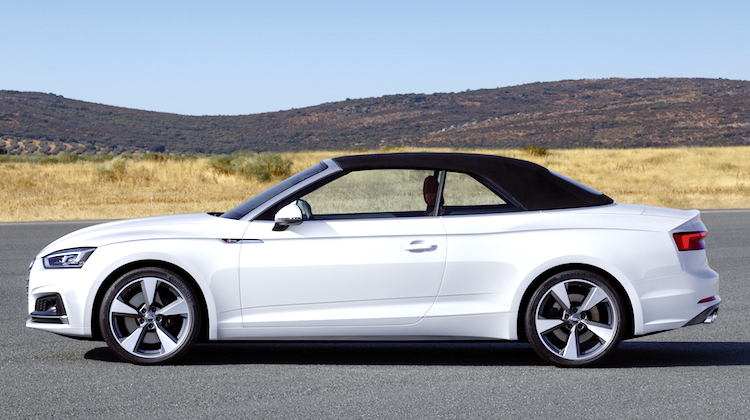 The attention-grabbing Audi A5 is available in three luxury trims, including Premium, Premium Plus and Prestige. Each comes equipped with varying levels of comfort and entertainment technology, but all feature the same gorgeous power soft top.
The cabriolet is outfitted with Sonneland A5B/DS, which isn't surprising given how many Audis feature the same fabric. Among them are the A3 and super luxury R8.
Jeep Wrangler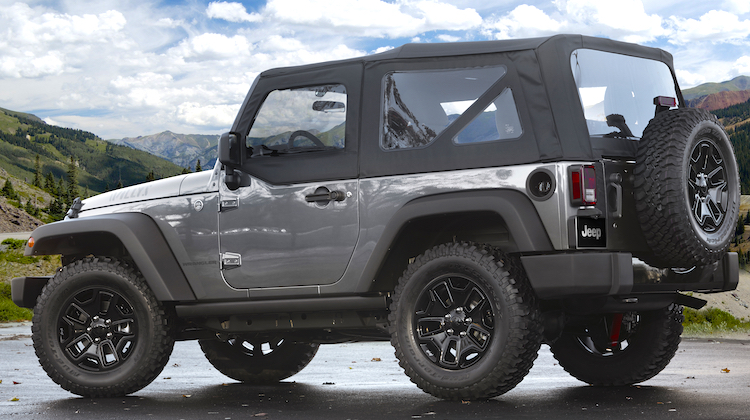 Soft tops aren't just for luxury cars. The Jeep Wrangler also rocks a Haartz fabric roof that's just as tough and purposeful as its exterior.
The rugged, all-terrain Wrangler features Haartz's Twillfast RPC and Sailcloth PVC OEK materials. Twillfast RPC is an acoustically enhanced three-ply topping with acrylic twill weave facing, rubber inner layer and polyester dobby backing. The top isn't just durable, it also provides superior sound dampening and is even easy to wash.
BMW Z4 Roadster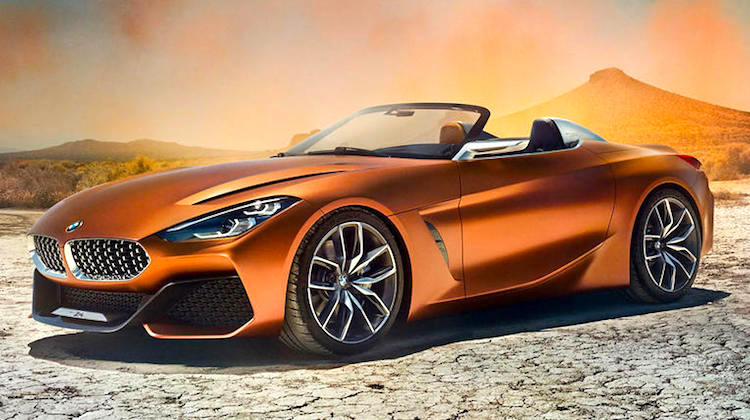 The BMW Z4 was engineered to be driven quickly through twists and turns, offering superior road performance. With a top speed of 165 mph and the ability to blast from 0 to 60 mph in just 4.8 seconds, you get exactly that.
The added bonus is its luxury cabin topped with Haartz's Sonneland A5B/DS, which keeps the two-seater looking as good with the top up as it does with it down. In fact, the top's seams line up with the hood's body lines in such a way that it looks like a single unified, flowing exterior design.
The LA Auto Show, which runs through December 10, is being held at the Los Angeles Convention Center. For ticket information, visit LAAutoShow.com.