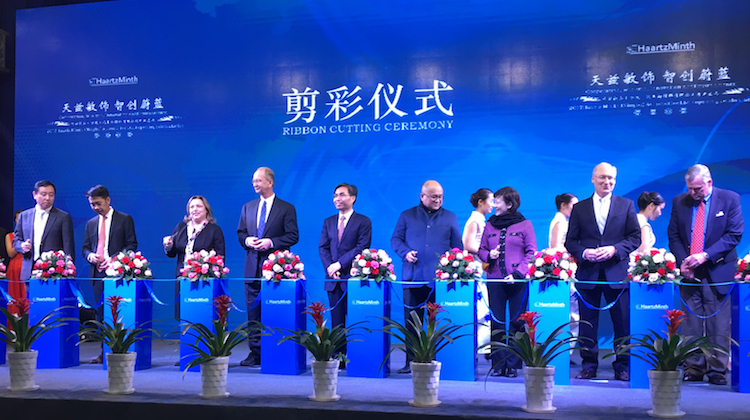 Haartz Minth (Ningbo) Automotive Ltd., a joint venture of Haartz Corporation and Minth Group, recently announced the grand opening of a new facility to manufacture automotive interior surface materials.
The facility in Chunxiao, part of the Beilun district of Ningbo in China, will serve the growing Chinese automotive market.
With a population of 1.4 billion people, China is the world's largest and fastest growing market for automobiles and automotive accessories. Chinese consumers are particularly big fans of U.S. cars and American car culture. By partnering with Minth, Haartz strengthens its position in the region.
"With China now the number one market in the world for automobile production, it is critical for us to have a strong, local presence — from production to sales to technical support at the customer level," said John Fox, president of Haartz. "The partnership focuses primarily on our traditional original equipment manufacturers (OEMs) and Tier 1 customers. We expect to also pursue Chinese manufacturers in the very near future."
Implementation of Haartz technology and know-how will drive production at the facility, which will initially focus on manufacturing moldable surface materials for various interior components — including door panels, instrument panels and center consoles.
The material produced will be based on thermoplastic olefin (TPO) surface technologies, which provide weight savings and reduced volatile organic compound emissions. This is important to Chinese automakers, which must balance growing demand for luxury interiors with increasing environmental regulations.
Haartz Corporation and Minth Group announced their partnership in April 2016, and have since moved quickly to open the new facility. Haartz Minth (Ningbo) Automotive Ltd. will continue to undergo rapid growth through the first quarter of 2018.
To learn more about The Haartz Corporation, visit Haartz.com.