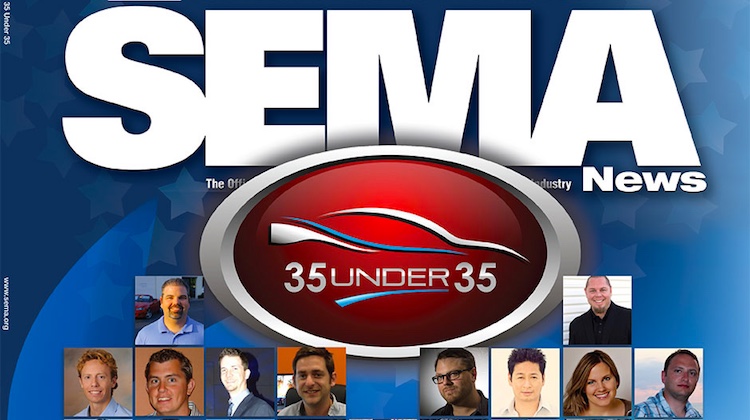 If you know a young, promising trimmer who is moving the auto upholstery industry in a new and exciting direction, consider nominating him or her for SEMA's "35 Under 35."
For the sixth consecutive year, SEMA is accepting nominations for its "35 Under 35" list, which honors the top 35 people under the age of 35 who are doing big things in the automotive aftermarket.
Here's how SEMA describes eligible candidates:
They could be budding superstars at an established company, entrepreneurs building their own brands or innovators who have launched companies that are sure to become big names in the future. What they all will have in common are fresh ideas, enthusiasm, charisma and the drive to succeed. These are people who know what's going on at the ground level, who see opportunities that are now forming and who travel in circles that may be very different from those of our "old-school" industry leaders. [more]
Every professional who makes the "35 Under 35" list receives a ton of industry exposure, a profile in SEMA News, and a framed plaque and trophy to display in the office. It's a great way to raise your profile and make contacts throughout the industry.
In recent years, trimmers have made a strong showing on the list. Wei Wei Li of Stitchcraft Interiors and Sam Mapes of Sam's Upholstery were honored in 2017. Edward Brumfield of Hi Class Customs received the honor in 2016. The year before, Tommy Perkins of Seams Ridiculous Upholstery made the list. And back in 2012, both Naseem and I were included for our work on The Hog Ring.
Still, we need more young trimmers to represent our craft at SEMA. Judging by the mind-blowing craftsmanship we see on Instagram, we know that talented and deserving folks are out there. Let's nominate them!
To nominate someone, complete a short application on SEMA's website by May 31, 2018.