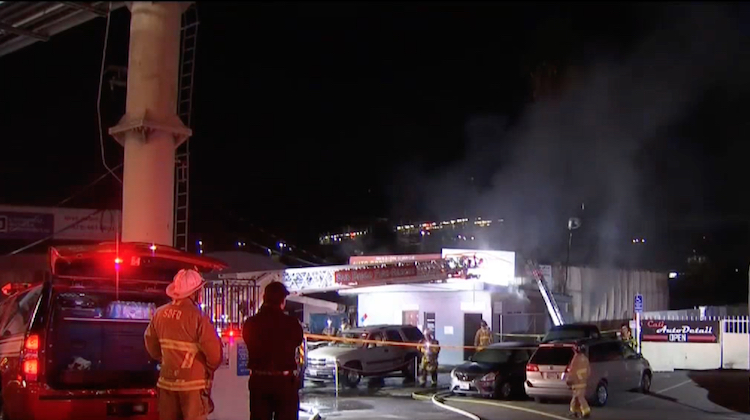 Mission Gorge Auto Shop and Upholstery recently caught fire, causing extensive damage to the building and several vehicles.
The San Diego Fire Department responded to the blaze, but could only fight the fire from the front and side of the building due to its metal back wall, according to NBC 7. The shop's metal wall eventually began to buckle under the heat, but did not collapse.
One employee was in the San Diego, California, shop at the time of the fire, but escaped without injury, the news channel said.
Fire crews acted as quickly as possible to extinguish the flames, but were slowed due to concerns over gasoline and other flammable materials commonly found in auto shops.
Witnesses said they heard several loud explosions and flames bursting into the sky. The fire eventually engulfed the shop's entire interior.
It remains unclear what caused the fire, but officials are investigating.
Though it's not always possible to prevent fires, remember that auto upholstery shops can take steps to limit their losses — such as storing combustible items properly, ensuring their buildings are up to code, and staying on top of their insurance policy coverage terms and payments.
To learn more about insurance policies, read our articles: "Is Your Auto Upholstery Shop Insured?" and "Understanding Auto Shop Business Insurance."
Also, please join us in wishing Mission Gorge Auto Shop and Upholstery a speedy recovery.