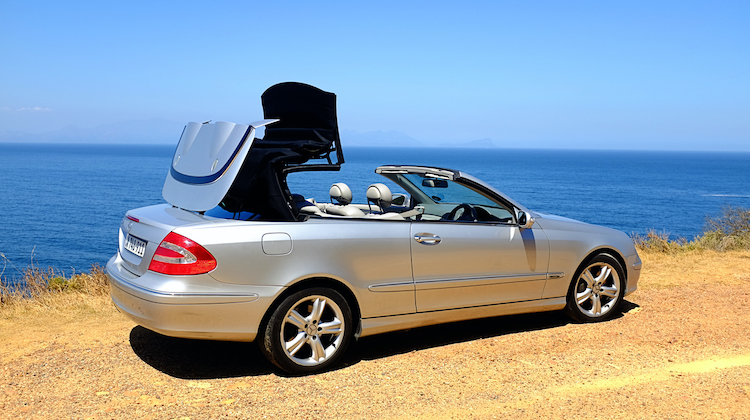 Want to learn more about the convertible top industry? Tune into "The Car Doctor Podcast" for a great conversation with Phil Hollenbeck, senior account executive at Haartz Corporation.
Host John Paul and Hollenbeck recently chatted about a range of subjects — from new developments in topping to Haartz's strong relationship with the Acton, Massachusetts, community, where they're based.
For us, the most interesting part of the conversation was Hollenbeck's comments on knock-off tops and how Haartz is combatting them with its "Discover the Difference" campaign.
Here's a little bit of what Hollenbeck said:
"We're constantly fighting imports like most industries are. We've actually bought tops that are made with imported material. We go online and buy them ourselves, and we've tested them in our laboratory against our material. … The difference between our material that we're making here in Massachusetts and the material that's being made overseas that's a knock-off material of ours is absolutely night and day. You're talking about tops that aren't going to last more than a year or two, and they're coming in at a third to a quarter of the price of what people are selling our topping material for."
"It's a difficult fight, but we're trying to educate people. You know, you get what you pay for, essentially. If you want a top that's going to last 10 years, you want to make sure you get Haartz material."
Listen to the full conversation by clicking here. While there, check out some other episodes of "The Car Doctor Podcast."
The Haartz Corporation is a world leader in highly engineered and uniquely designed convertible toppings. To learn more about Haartz, visit Haartz.com and follow them on Facebook, Twitter and Instagram.