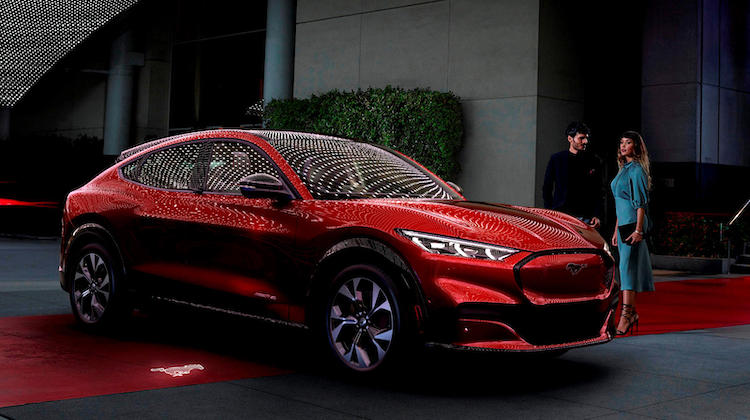 Automakers are increasingly replacing buttons and knobs with touchscreens. But designers of the Ford Mustang Mach-E have found a clever way to combine both technologies.
The all-electric crossover will feature a 15.5″ touchscreen on its dashboard that serves as its central control, where drivers can adjust everything from seat position to drive mode.
But unlike most touchscreens, this one features a conventional volume knob — because, let's face it, it's a pain in the ass to adjust the volume on a touchscreen while driving 70 mph.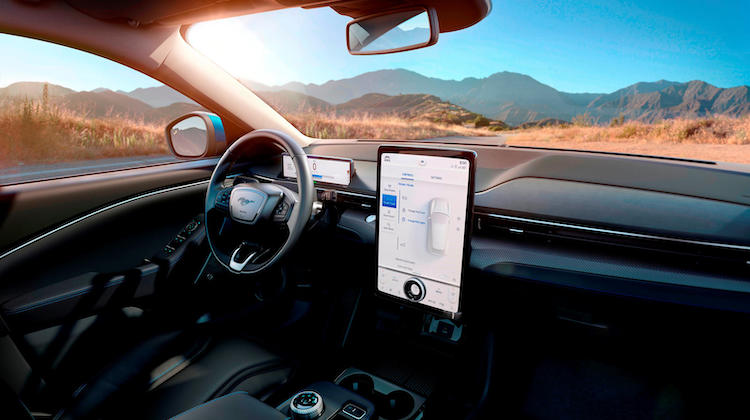 The knob looks like it's embedded through the middle of the touchscreen, but it's actually bonded to it, leaving the screen as one full, unbroken panel.
It's a clever work-around that no automaker has previously employed.
Car Buzz explains: "Because the knob isn't actually wired to the screen, small capacitive strips are affixed to the back of it which interact with the touchscreen below it when the knob is turned. Think of these as extensions of your actual fingers and you'll get the picture. It's a brilliantly executed solution that combines the best of a touchscreen and physical knob, without engineers having to go about developing an expensive screen with a gaping hole cut through it."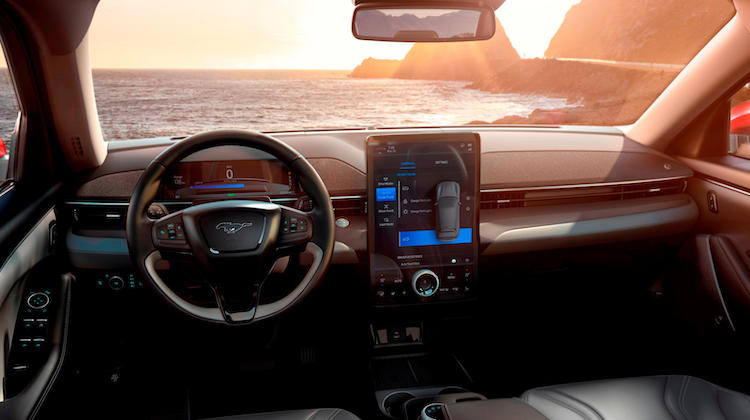 The compromise should help Ford appeal to young, tech-savvy drivers while still retaining older ones who aren't fond of touchscreens.
The 2021 Ford Mustang Mach-E is set to hit dealer lots in the spring.
Related Stories: