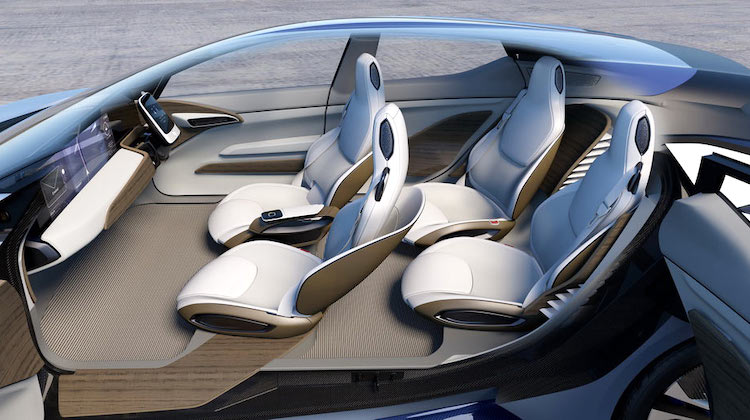 The coronavirus pandemic is forcing automakers and suppliers to redefine car interiors as a space that's not just comfortable, but also clean and safe.
Faurecia, a giant in the development of automotive interiors, is helping lead that charge with innovative materials and technologies.
Just Auto recently spoke with Todd Fletemier, the company's vice president of R&D and Engineering, about how the pandemic is impacting their approach to car interiors.
Here's an excerpt from what he said:
We are hearing more about monitoring the health and wellbeing of the vehicle occupants especially since the pandemic struck, especially with the autonomous car on the horizon. What role is Faurecia playing in this area?
Faurecia is a leader in the development of applications in Health and Wellness. We envision the two being distinct offerings, with some potential cross over applications. An example is our Biosensing Safety challenge last year where Faurecia sought out startups with technology that can help us identify emergency events of the driver.
Covid has moved car sterilization to the forefront. What technologies / solutions can Faurecia offer the auto industry in a post-Covid-19 market?
Faurecia has been working in interior sterilization efforts for some time. Surfaces that are self-disinfecting, and using UVC lights to disinfect are areas of interest to us. The challenge is maintaining the level of comfort and appearance while providing cleanliness.
Where do you see the greatest demand for car sterilization — ride-sharing or personal vehicles?
Short term we see personal vehicles being the lead demand as the ride-sharing industry recovers from the pandemic. Currently, the ride-share industry is dominated by the use of a personal vehicle, until that changes we see a consistent pattern.
Of course, Faurecia isn't the only industry leader designing car interiors with health in mind. Hyundai is experimenting with UV dome lights to kill viruses; Volvo and Nissan are equipping cars with air quality monitoring systems; and automotive design firm DC2 has even created the first car interior that allows for social distancing.
Clearly, the pandemic has forced the industry in a new direction.
To read the full interview with Todd Fletemier of Faurecia, check out "Redefining car interiors – Q&A with Faurecia."