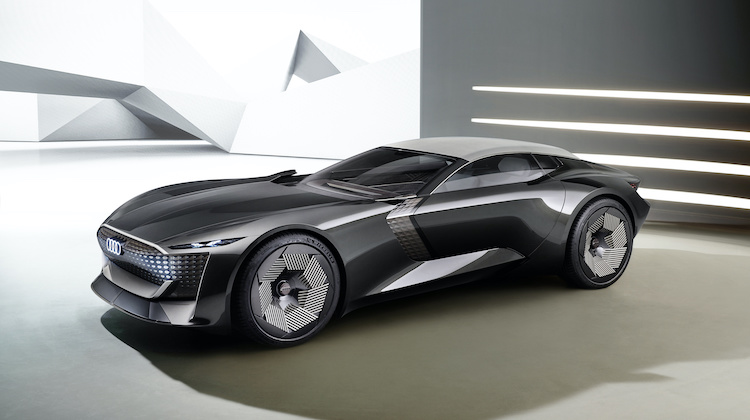 Audi just unveiled a concept roadster with a unique interior it says will redefine the future of luxury.
The Skysphere is an all-electric, autonomous, two-door convertible that provides two different experiences — that of a sports car and a grand tourer. It's made possible by the vehicle's variable wheelbase.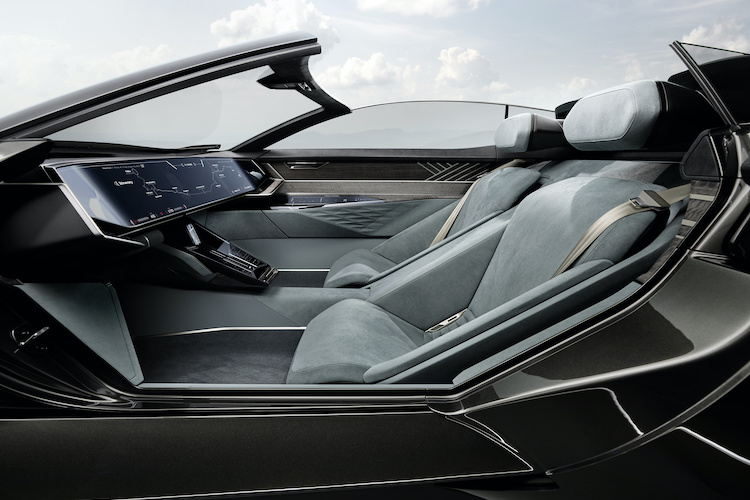 Yes, a variable wheelbase.
Press a button and an electric motor extends the body, which sits on sophisticated frame components that slide into one another. The car's exterior length increases by 10 inches. At the same time, its ground clearance adjusts by about half an inch.
In sport mode, the car features a shorter wheelbase and sits lower to the ground. In GT mode, it's longer and sits higher.
Of course, GTs are built for comfort. The extended wheel base provides more legroom, and the steering wheel and pedals retract to provide additional space.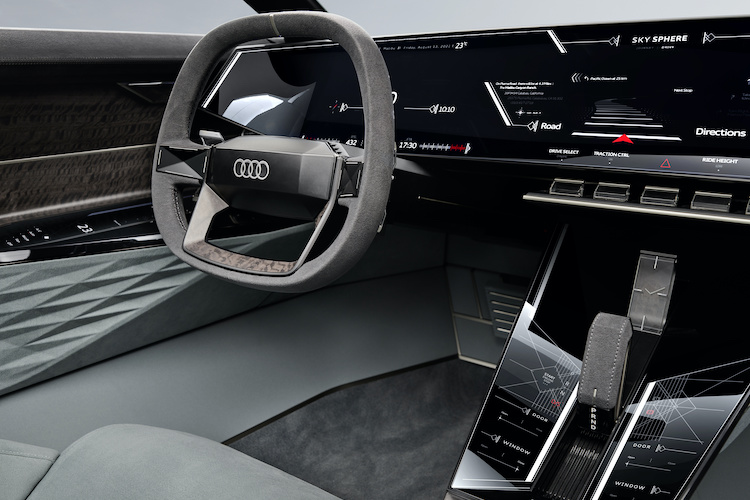 "The feeling of space in the concept car opens up completely new realms of possibility for such a sporty convertible," Audi said in a statement. "Meanwhile, the Audi Skysphere automatically keeps an eye on the road and traffic with its sensor system and drives the occupants safely to their destination."
As for the interior design, Audi says it's made to enhance ergonomics and interaction, as well to exude elegance.
"The comfortable seats boast the visual elegance of designer furnishings, yet they fulfill the function of a car seat in driving mode without any compromise — side support and safety features are part of the package. They are upholstered in sustainably produced microfiber fabric and, thanks to their variable position in the interior, offer the kind of freedom to move and legroom that can otherwise only be experienced when flying first class on an airplane."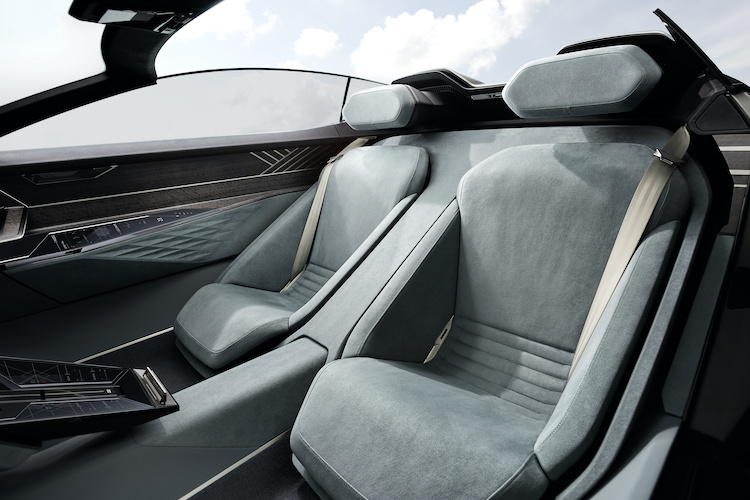 The Art Deco-inspired cabin is trimmed in faux leather, environmentally certified eucalyptus wood, and other sustainable materials.
All in all, Audi says the Skysphere provides "luxury without limits."
It's definitely the most innovative concept vehicle we've seen in a long time.
Related Stories: