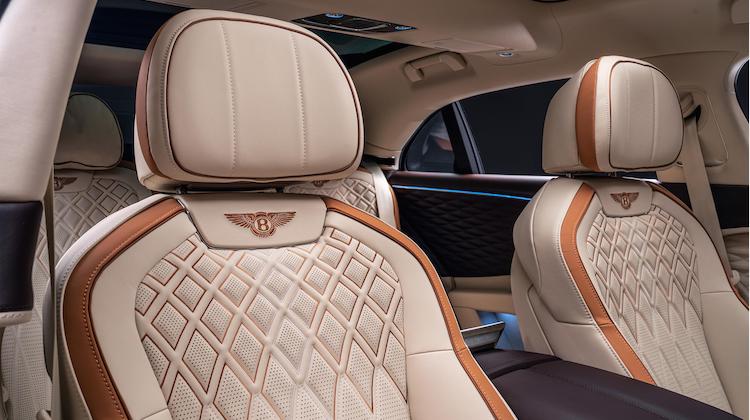 Bentley Motors just became the first automaker to join the Leather Working Group (LWG), squashing rumors it's abandoning genuine leather.
Bentley joins 190 other companies that are already members of LWG, a nonprofit organization founded in 2005 to promote sustainability in the leather industry.
The luxury automaker recently launched "Beyond100," a green strategy aimed at turning the company carbon neutral by 2030.
"The use of leather and coachbuilding are hallmarks of our hundred-year-old history," Mark Cooke, Bentley's head of production purchasing, said in a statement. "Our cutters and trimmers are experts in their fields and the fact that so many of our heritage models still exist with their original interiors, demonstrates the longevity of leather as a core material to us. As the first automotive member of the LWG, we look forward to working with the group to actively shape the future of sustainably sourced leather in our sector."
As a member, Bentley must now convince its leather suppliers to receive LWG certification to ensure its leather supply chain operates in a responsible manner.
"We are thrilled to have Bentley onboard the LWG," said Christina Trautmann, LWG's program manager. "This is a positive first step for the automotive sector to address challenges within their material supply chain. We are keen to engage with the automotive OEMs and hope this will encourage others to engage with our program."
Bentley's membership appears to put an end to rumors that the luxury automaker will give up genuine leather entirely.
Now, in addition to optional faux leather upholstery, Bentley will offer responsibly sourced leather. This way, clients who are concerned about sustainability issues can choose either and feel good about their decisions.
Related stories: