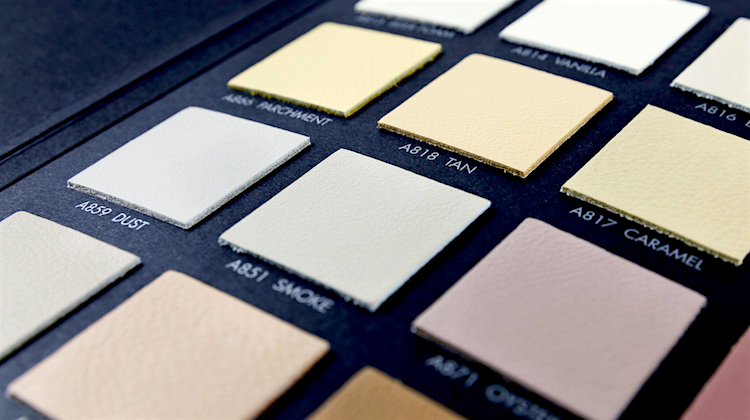 These days, it seems "vegan leather" is the new, hip word being thrown around the industry.
But what does it mean? And How does it stand up to genuine leather? To find out, we spoke with Aaron Laithwaite, CEO and founder of Hydes Leather.
What is vegan leather?
Vegan leather is a new, fancy term for faux leather. "It's a synthetic material that is meant to imitate the look and feel of genuine leather, only without using animal hides," explains Laithwaite.
Because vegan leather is made in a laboratory, some people think it's a more Earth-friendly and humane choice. But Laithwaite says that's not entirely true.
Most vegan leather is actually polyvinyl chloride (PVC), which is made from petroleum. To manufacture it, companies use loads of smelly toxins and hazardous dioxins, which cause pollution and have even been linked to cancer. And while PVC can be recycled, it's not biodegradable. In fact, vinyl can last up to 140 years.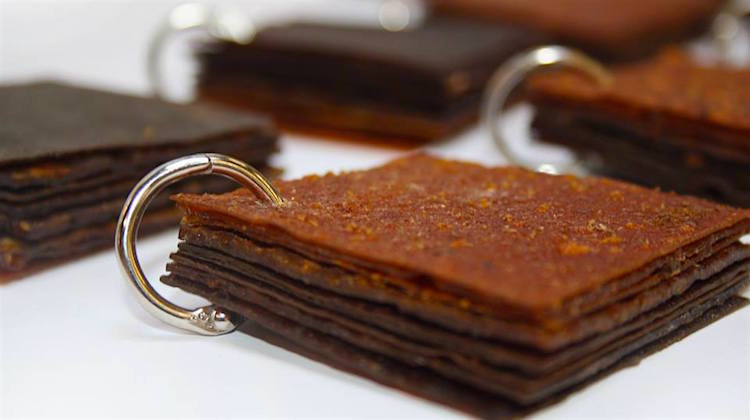 Recently, bio-companies like Vegea, Piñatex and Fruitleather Rotterdam have developed vegan leather options. While these materials are manufactured using natural ingredients and environmentally safe processes, they haven't been around long enough to test their durability in real-world environments.
"People invest a lot of time and money into their car interiors. It wouldn't be fair to upholster them in materials we're not sure will stand the test of time," said Laithwaite.
How does it compare to genuine leather?
While vegan leather is created in labs, genuine leather is grown on the backs of cows.
Because genuine leather is a natural product, it's biodegradable, says Laithwaite. Of course, some tanneries use harsh chemicals and dyes that are bad for the environment and hazardous for people's health, but strict regulations in developed countries mitigated these risks long ago.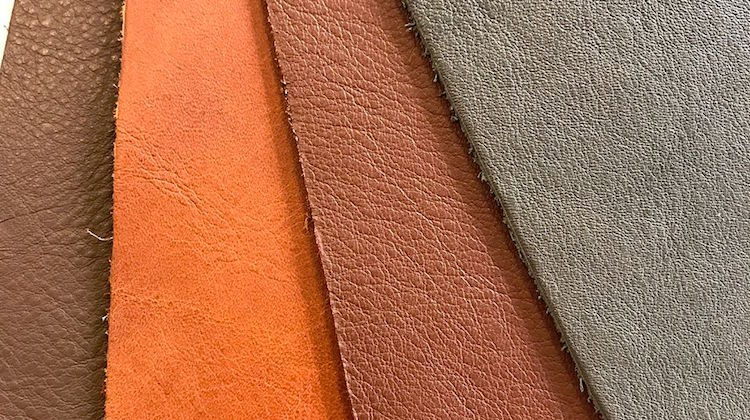 As for the cows, it's important to note that they aren't killed solely for their hides. Laithwaite explains that genuine leather is a byproduct of the meat industry. In other words, they were going to slaughter anyway. At least this way, no part of them goes to waste because 100% of the animal is utilized.
Regarding genuine leather's durability, there's no beating it. "Leather has been used for thousands of years precisely because it performs great in all environments," said Laithwaite.
"Automotive leather, in particular, is treated to withstand hot and cold temperatures, as well as the constant wear of people entering and exiting cabins."
So, which is more sustainable?
Sustainable products protect the environment and public health over their whole life cycle, from extraction to disposal.
Based on this definition, PVC-based vegan leather doesn't cut it.
Some bio-materials do, but there's no evidence they'll actually last in customers' cars.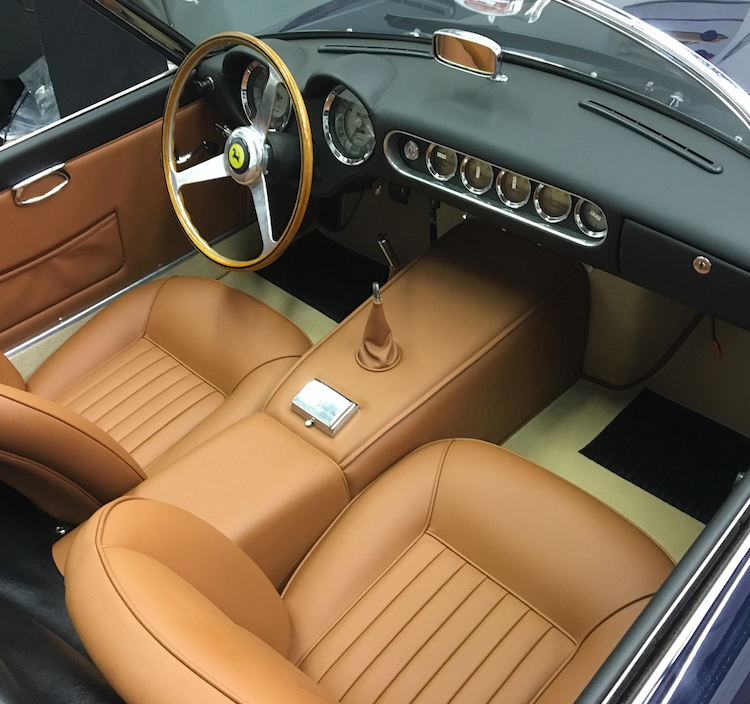 For auto upholstery shops, the choice is clear: If your customer isn't principally opposed to using animal products, genuine leather is the best and most sustainable option.
"The fact it looks, feels and smells great is an added bonus," said Laithwaite.
Ordering genuine leather from Hydes Leather
Hydes Leather is a leading supplier of premium OEM leather hides, servicing auto upholstery shops and restorers.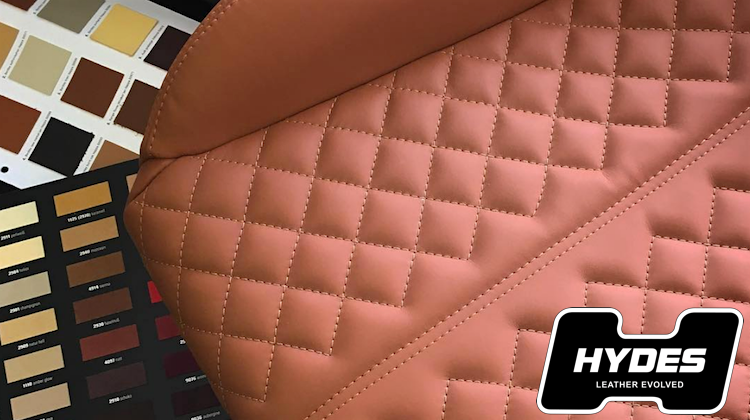 They source their hides from the same European tanneries that provide leather to such luxury automakers as Bentley, Lamborghini, Maserati and Porsche. "The European Union imposes the strictest environmental and animal welfare regulations on these tanneries," said Laithwaite. "It doesn't get more sustainable than that."
Unlike other suppliers, Hydes Leather only sells automotive-grade leather. That means everything they sell has been treated to withstand the harshest treatment and environments.
Of course, that's not all. Hydes Leather also offers premium services — including custom perforation, embroidery, weaving and skiving.  They're also the only authorized distributor of Alcantara's automotive collection in North America.
To learn more about Hydes Leather, visit their website at HydesLeather.com. You can also follow them on Instagram, Facebook and Twitter.