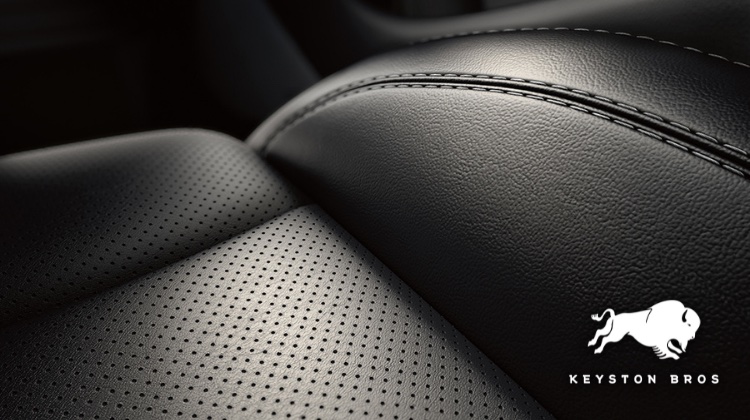 Keyston Bros is kicking off the new year with a SUPER SALE and FREE GIFT!
For a limited time, pay only $14.49 per yard for Partners Black and AutoSoft Monaco Black perforated vinyl when you buy five yards or more.
Partners and AutoSoft are Keyston's proprietary automotive vinyl and leather programs. "If what you're seeking is superior quality materials and perfect vinyl-leather matching, we got you covered," said Brooke Kahn, VP of marketing for Keyston Bros. "These perforated black vinyls are among our biggest sellers."
That's not all! Mention this article to your Keyston sales rep and receive a FREE GIFT in the mail!
"We wanted to start the year off right — and there's no better way to do that than with a free gift," Kahn said. "It's our way of wishing all the hardworking trimmers in the industry a very happy and successful new year."
But hurry, the offer only runs from January 3 – 14, 2022.
Founded in 1868, Keyston Bros is one of North America's leading suppliers and innovators of fabrics, vinyls, leathers and textiles. They serve numerous markets, including automotive and marine. With 19 warehouses and branches across the United States, there's always a Keyston Bros location close by.
To learn more about Keyston Bros, and create a shop account, visit keystonbros.com. You can also follow them on Facebook and Instagram.
Related stories: