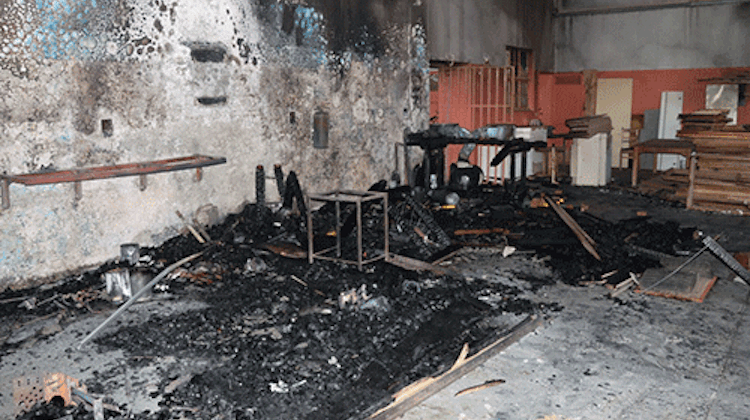 An upholstery shop in Namibia was gutted by a fire last week, destroying machines, tools and finished projects.
The workshop at Windhoek Correctional Facility was used to train prison inmates in the craft of upholstery. Shops like this are important because they give inmates skills to fall back on upon their release. The United States has similar programs that operate with great success.
"The fire started at the carpentry division and spread to the upholstery storeroom. Correctional officers and the firefighters from the Windhoek Fire Brigade extinguished the fire," spokesperson Salmi Hangula told New Era.
The cause of the fire is still under investigation. However, officials suspect it may have been caused by an electrical short circuit.
"As we speak, we are busy assessing the damage as officials are still at the site. The rooms destroyed were used for training offenders and also storing other materials brought by clients for repair or services. But we are not there yet. We are still sorting out the lost items from the ones recovered," Hangula said.
Hopefully they can rebuild and resume the important task of training future upholsterers.
Related Stories: