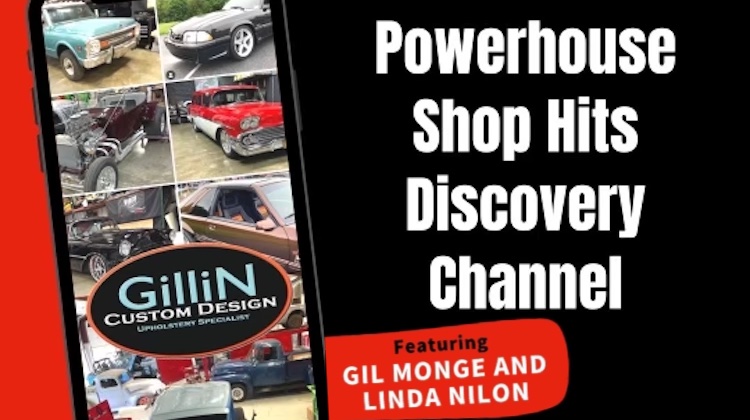 Tune in to the latest episode of NC Shop Talk to hear the good folks a Gillin Custom Design talk about their custom auto upholstery shop in Orange County, New York.
NC Shop Talk is the industry's first podcast. It's hosted by Mal Maher of NC Carpet Binding & Equipment.
On the podcast, Gil Monge and Linda Nilon talk about why their shop runs on NC sewing machines, their thoughts on the Orange County Choppers team, and their role on a new TV show on Discovery Channel.
In this episode, Gil takes us through the first time he came across Mal's company, the importance of work dynamics and choosing the right team members to run a successful business, and what they think about the Orange County Choppers team. They also talk about their automotive services and how they leveraged social media to connect with people and grow their brand. And, of course, their BIG NEWS — a new show on Discovery Channel!
You can listen to the episode on Apple Podcasts, Spotify or anywhere else you stream. Just click here, and make sure to subscribe!
To learn more about NC Carpet Binding and Equipment, visit their website. You can follow Gillin Custom Design on Instagram and Facebook.
Related Stories: