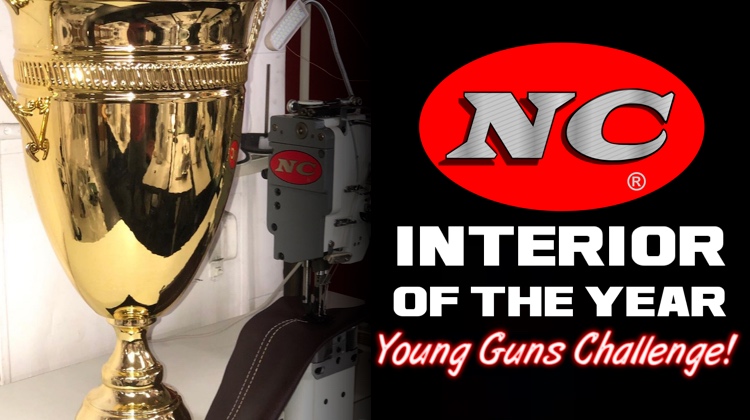 NC Auto Interior of the Year is back, but with a brand new format… it's the "Young Guns Challenge."
The auto upholstery industry's premier competition is highlighting new talent this year by focusing on trimmers with 5 years or less of experience building complete interiors. "If you're 60, you can enter…so long as you've only been building complete interiors for 5 years or less," said Mal Maher, CEO of NC Carpet Binding. If you're looking for a great way to get your work seen and be judged by the industry's best, this is it.
NC is stepping up its game on the machine prize. The 2022 winner will receive an NC 1508NH sewing machine complete with a servo motor workstation, as well as a giant trophy to display in his shop. The 1508NH is an extra heavy duty walking foot machine that can run through pretty much anything.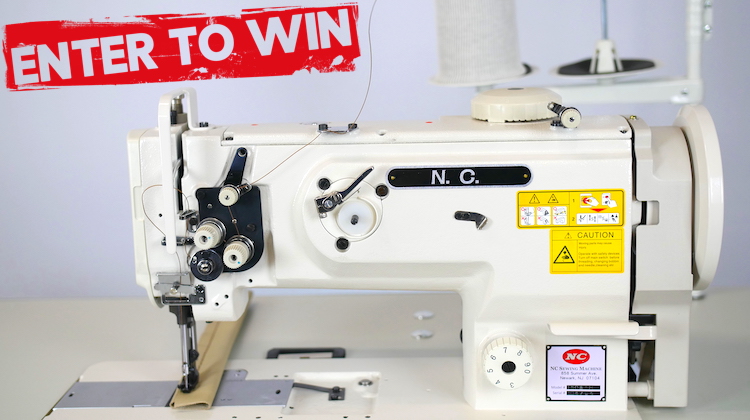 "Forget the machine and forget the trophy.  Your work is being placed front and center, being judged by elite interior builders, and viewed by thousands world-wide. The Hog Ring will also feature your shop in an article," Maher said.
Everyone posts their work on Instagram. So why not enter a few builds into the contest (rules to enter are below).
"We're focusing on 'young guns' this year to showcase new talent and encourage the next generation of trimmers to keep pushing the industry forward. I'll be discussing this further on NC Shop Talk in two weeks with Shannon Walters of Interiors by Shannon." Maher said.
THE JUDGES
This year's contest will be voted on by a panel of elite shops and industry insiders, including past winners of "NC Auto Interior of the Year": DJ Designs (2018), Stitchwurx (2019), Brent Parker Motor Trimming (2020) and RMD Garage (2021).
HOW TO ENTER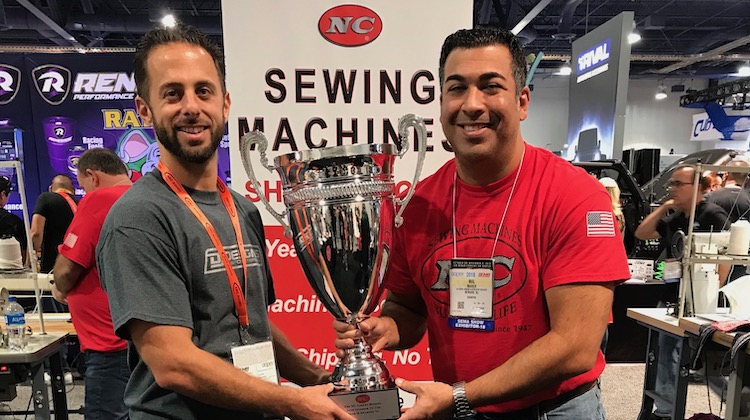 To submit your interior project for judging, follow these simple rules:
You can enter as many interiors as you'd like.
Please document your build as you go along with images and any notes you deem relevant. If you're a finalist, we may call on you for additional images and build information.
DON'T MISS OUT
There's absolutely no good reason not to enter this year's competition.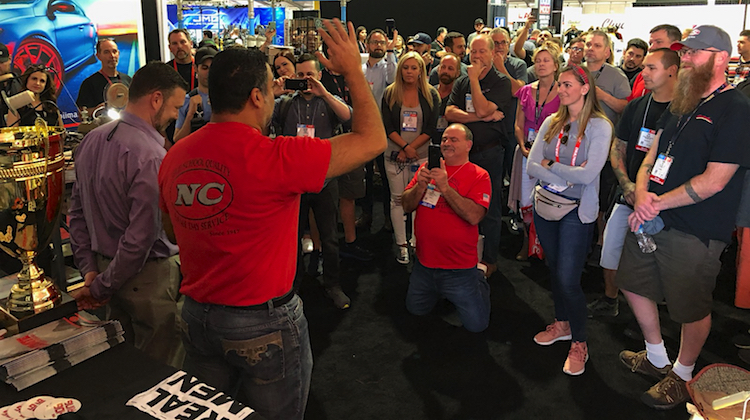 "There's no excuse.  Competition breeds excellence and setting a higher bar for yourself will make you better," said Maher. "If you're a trimmer with 5 years or less of experience, you'd be crazy not to enter. Even if you don't win, you'll get exposure and connections — it's all upside."
To learn more about NC Carpet Binding & Equipment and check out their high-quality sewing machines, visit N-CCarpet.com and follow them on Instagram.  Also don't forget to tune in to NC's Podcast "NC Shop Talk," where some interesting guests might discus your entries.