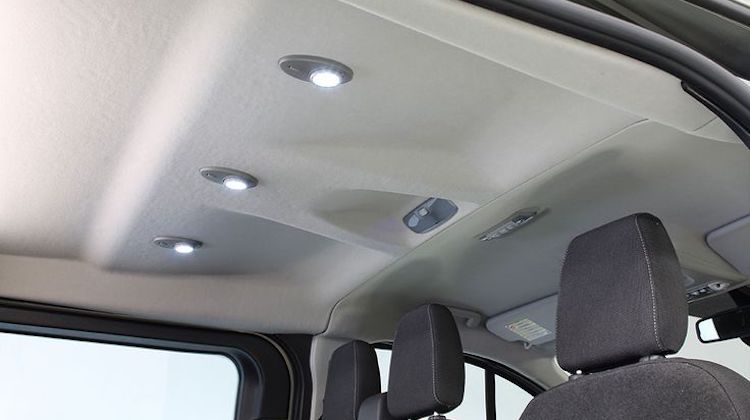 Grupo Antolin has developed a sustainable headliner fabric made from organic waste.
The Spanish automotive supplier says the fabric's face is made from recycled polyester fibers, like those derived from plastic water bottles. Meanwhile, the backing is a polyurethane foam made from organic waste or food industry residues.
Although the headliner is made from sustainable materials, it doesn't look or feel weird, the company says. In fact, you'd be hard pressed to tell it apart from an ordinary headliner.
What's more, the new fabric is made using only electricity from renewable sources in the manufacturing process. Grupo Antolin says it's all part of its long-term goal of becoming a carbon-neutral manufacturer.
"The company is actively working with the supply chain to become a business reference for environmental commitment, contributing to the fight against climate change and supporting the transition to a low-carbon economy, thanks to a range of products with added environmental value," Grupo Antolin says in a news release.
Its aim is "protecting natural resources and reducing dependence on fossil-based materials."
Now only if they could develop a sustainable adhesive that actually works…
Related Stories: