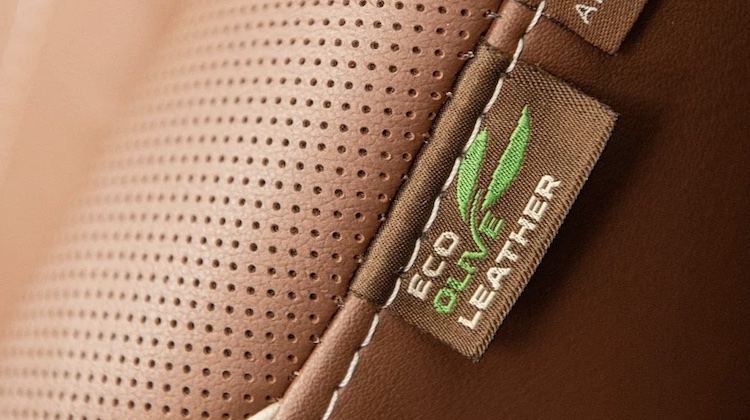 Skoda has started upholstering its interiors in leather tanned with olive tree leaves.
Unlike conventional tanning processes that use chemicals, the Czech automaker is using a natural olive tree leaf extract, which it says "meets the strictest criteria" set by the industry.
"The extract contains a substance that olive trees produce to repel animal pests," Skoda adds. "The process of making the extract is reminiscent of infusing tea."
To tan enough leather for one interior, roughly 215,000 leaves must be used. But the process is sustainable because the leaves are waste from the olive harvest. In other words, no trees are cut down to do this.
The resulting leather — called Olivenleder — meets all of Skoda's quality requirements for durability, appearance and overall feel. "This has been verified by machine tests as well as in numerous tests performed by independent experts," Skoda says.
So far, the only vehicle to be trimmed in Olivenleder is the Skoda Enyaq. But the automaker plans to make it available for its entire automotive line.
Related Stories: