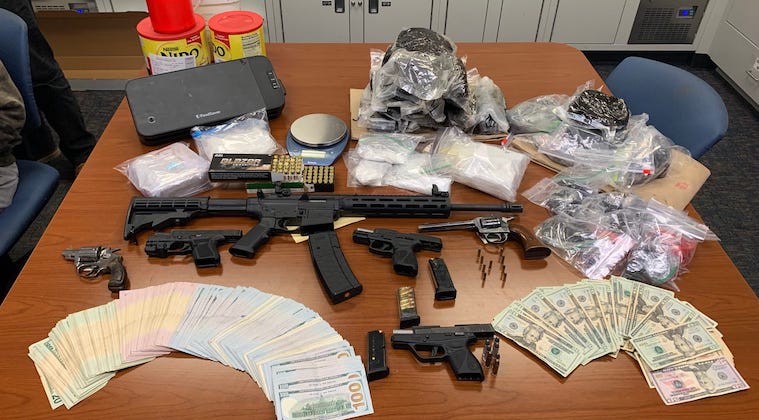 Authorities have seized $1.5 million worth of drugs from an auto upholstery shop in Gardena, California.
Ventura County authorities carried out a series of warrant searches in Los Angeles County, netting 33 pounds of black tar heroin along with other drugs, guns and cash, the VC Star reported on Friday.
Two suspects — Hector Valle, 48, and Efren Sanchez, 52 — were arrested in connection with the case. They are suspected of importing and distributing drugs in Ventura County.
Investigators obtained search warrants for the two men, their homes in Long Beach and an auto upholstery shop on the 17000 block of Broadway Avenue in Gardena. Authorities believe one of the suspects was using the shop to store, package and distribute drugs.
Inside the shop, authorities found 33 pounds of heroin, 2.2 pounds of fentanyl, a pound of meth and counterfeit M30 fentanyl pills. They also confiscated six weapons, including a semiautomatic firearm, and several thousand dollars in cash, officials said.
The suspects were booked into Ventura County jail and later released on bail.
The months-long investigation involved detectives from the Ventura County Sheriff's Office, Thousand Oaks station and Oxnard Police Department.
Related Stories: