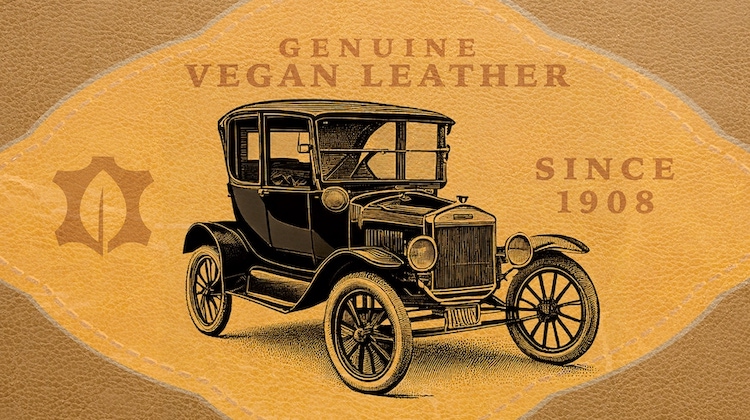 MotorTrend just published what is possibly the best article breaking down the ridiculousness of the "vegan leather" craze — which is anything but new.
In the article, MotorTrend writer Duncan Brady points out that artificial leather has been around since the early 1900s and was even used to trim the Ford Model T. He says the only thing new here is the moniker "vegan leather."
"'Synthetic leather' comes off as clinical, 'faux leather' implies a cheap simulacrum of something better, and 'leatherette' is the material lining your grandparents' padded toilet seat. 'Vegan leather' (especially to some EV buyers) sounds like you're saving the world," he writes.
"Here's the secret: Vegan leather is nothing new, or even close to new, and not all leather alternatives are clever plant-based creations here to save us from a warmed global demise. Fabrikoid, patented by DuPont in 1915, is a synthetic leather made from cotton fabric coated with a form of nitrocellulose. DuPont didn't invent the stuff, but it was among the first to use it in the automotive space. Before Fabrikoid was even patented, DuPont struck a deal with Ford to install the leatherless upholstery in 65 percent of the Model T's annual production run. Our butts have been sliding around on cruelty free leather almost as long as we've been driving cars."
Brady continues with a humorous breakdown of why most artificial leathers are not good for the environment. But he concedes there are new plant-based fabrics emerging that will be everything "vegan leather" promises to be and more. However, the industry isn't there yet.
It's a brilliant breakdown of "vegan leather" and a lesson in history. To read the full article, check out: "The Inconvenient Truth About Vegan Leather in Cars."
Related Stories: